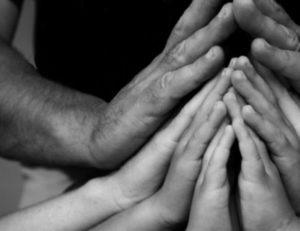 Praise and Honor to the Holy One of Israel!!
From Last Sundays Communication we are as a Nation now, entering a fifty days fast beginning 19th August to 07th October 2016. The FAST Will be Launched Friday 19th Aug. by the Vicar Rev. Canon Diana M Nkesiga assisted by Rev John Musa beginning 5:30pm with a Service to be followed by an overnight.
From 2012 Uganda as a Nation entered her Season of Jubilee, we re-dedicated our Nation Back to the God of our Fathers Abraham, Isaac & (Jacob) Israel. We have a fast every year for the nation in a particular aspect. This year we are taking the Fast & Prayer Because of;
THE FAMILY IN RELATION to the Spheres of influence in Society: Psalms 22:27-28.
These are:- Education, Communication or Media, Leadership & Governance, Business, Celebration & Arts, Culture & Social Services. Then the Body of Christ & the Great Commission.
We all know that if a Family is destroyed the Nation is destroyed!! In the Bible there are Times that A FAST has been called for:
Our Lord Jesus Christ Took a Forty Days Fast in the Wilderness before the beginning of his Ministry Mathew 4:1-25
John the Baptist and His Disciples used to Fast. However notably in the Book of ESTHER chapters 3,4,5 Following When Harman wanted to annihilate the Jews Queen Esther Called for a fast to save her people. We would like to take this time to pray & save the institution of the Family, hence saving the Nation of Uganda.
MODES OF FASTING:
Since this is a very Long Period of Fasting we in the Prayer Ministry is Suggesting & advising the following:
A DANIEL FAST: This is when you fast from eating ALL MEAT and eat vegetables only. All Seniors (People above 60 years of Age), ought to Engage in this kind of fast.
• This also goes for anybody on Medication.
A PARTIAL FAST:
-This should be done by people who may be engaged in heavy work particularly long driving etc. We advice that you take a light meal at the beginning of the day but still have a rightful amount in the evening. or drink water/juice throughout.
-Fast from 6:00am – breaking at 3pm
A NUMBER OF DAYS ONLY:
Take a BLOCK of Days (10), or One Day a WEEK During the Period but still pray throughout the Season.
ABSOLUTE FAST:
This is a twelve Hour Fast from 6:00am to 6:00pm without Food or Any Drink Breaking in the Evening. Our advice is, drink plenty of water.
ESTHER FAST:
This is A FAST OF 3 days altogether (72) hours without food and water. Anyone taking this Fast MUST get Advice from the Medical Team below especially if you have NEVER done it.
Medical Team on CALL DURING THE FAST:
Dr Jannex Kabarangiraa 0772449485 Team Leader during the FASTING PERIOD
Dr. Peter Okwero 0772779810;
Dr. Sheillah Ndyanabangi 0785-920294 /0704855827
Dr. Amanda Wanyana 0793-207752;
Dr. Amanda Akatukunda 0793928213;
Dr. Etuket Andrew 0794515373/0705-369 278;
Nursing Officer Victoria Namwaya 0772 450190/0702110010
PRAYER & INTERCESSION TEAM:
Rev Irene Akankwasa 0774344708/0703606613;
Allen Okiror 0772508045/0752774164;
Tom Onesimus Nyesigye 0782500856/070500856;
Turyatemba Caroline 0772832700/0705832700:
May you get strength to pray for your Family like NEVER BEFORE! Read Mathew 6:16-18
Comments
comments