VISION
A Christ Centered Child, Loving God and Living in Obedience to Him.
MISSION
To worship God and partner with parents, to evangelise children, nurture them and meet their dynamic needs.
ABOUT CHILDREN'S CHURCH
Children's church is a ministry for children at All Saints Cathedral. It is a fully fledged ministry with an office.
The ministry has a priest in charge, a chair person, a full time children's worker and an assistant, volunteers who coordinate the different age groups and children's church teachers.
On Sundays, children's church conducts sevices for children from Pre School to 13 years of age in all the three morning services.
That is; 7:30am, 9:30am, and 11:30am.
The children are divided into five age groups for effective and age appropriate learning. The age groups are as follows:
Benjas (Pre-primary), Judges (P1&P2), Judeans (P3&P4), Samaritans (P5&P6) and Pre-teens' Class (P7& above).
PRAYER NEEDS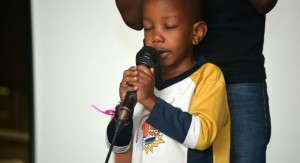 ▧ That all children's church stakeholders will be sensitive to the leading of the Holy Spirit.
▧ More people committing to serve in children's church.
▧ Children will be transformed through God's word.
▧ Provision of children worship facilities; 1 projectors and a screen, play toys, 3 radios, a camera.
▧ More worship space.
HOW TO REACH US
Priest in charge: Rev. Florence. A. Tumwesigye (0772 593223)
Chair person children's committee: Mr. Aaron Bugenyi
Children's pastors: Mrs. Grace Ayebale Rukundo ; Ms. Apio Irene
Physical Address: Children's office. All Saints' Cathedral Kampala, Plot 2, Lugard Rd.
Email: children@allsaintskampala.org
Phone: +256 414 342 128