By Ivan Naijuka
Over the weekend, the Commissioner General, Uganda Revenue Authority Mr. John Rujoki Musinguzi rallied staff, friends and family to give thanks to God for the many things He has enabled them achieve and go through as a tax body in Uganda.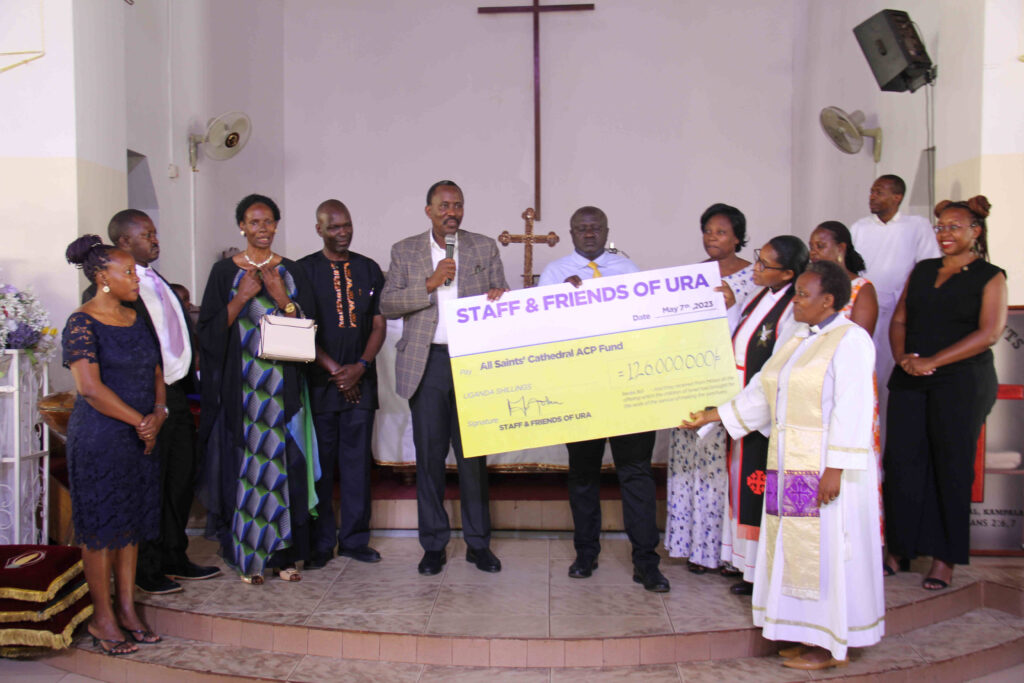 While give remarks during the thanksgiving at the Cathedral on Sunday 7th May, 2023, Mr. Musinguzi said that they gathered to give thanks to God and acknowledge Him as the source of everythinBy Ivan Naijukag they have; right from life, health, wealth, joy and peace. "We are here to acknowledge His power, greatness and splendor but also to honor Him," he said.
He added that as a tax body, he knows sometimes they are misunderstood, and sometimes the people do not know their obligation and rights but this time, they had come to give thanks to God for those who comply in paying taxes.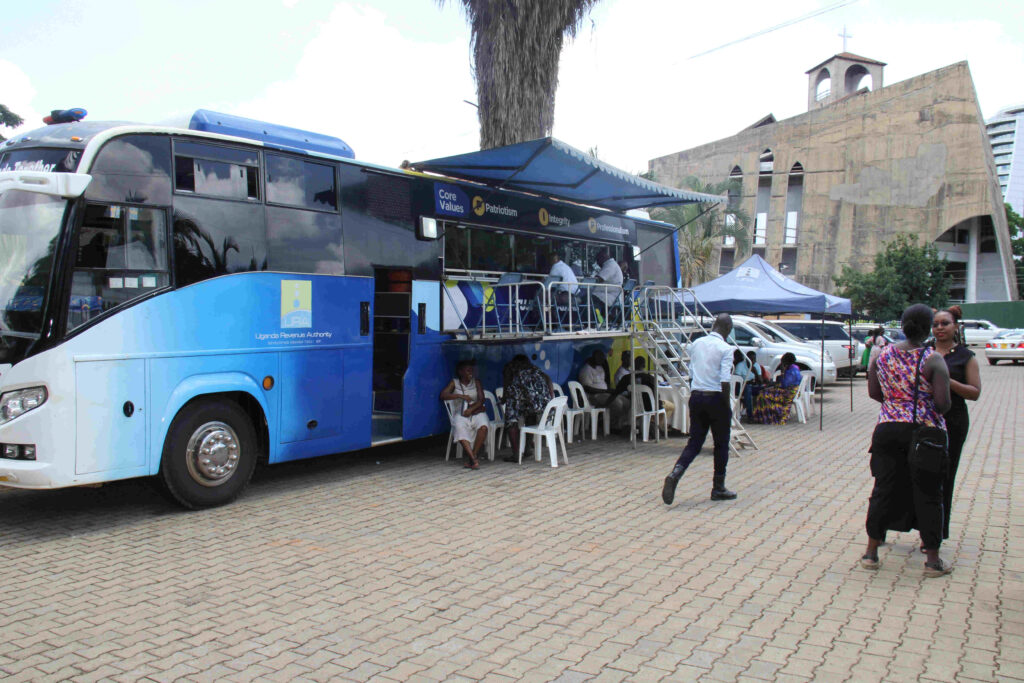 "Sometimes in trying to collect taxes, I know there are some gaps, sometimes you don't know your obligations and rights, and other times, we misunderstand each other. Today, we have come to ask for forgiveness for the past that may have not worked well with you. In addition, we have come with tax clinic (Tujenge) to give you all necessary information about taxes," he said.
Mr. Musinguzi applauded All Saints' Cathedral leadership for giving URA staff and friends an opportunity to contribute towards the construction of a new Cathedral and for always leading and encouraging the whole nation in times of happiness and grief.
"We are grateful for you prayers and support you give us whenever we come for baptisms, wedding and even when we lose our loved ones, you encourage us, but more so, you follow us in our work places and encourage us from there. May God richly bless you," John said.
The URA team presented a dummy cheque of One Hundred Twenty Six Million Uganda shilling (126,000,000) which was contributed by a section of staff, friends and their family members towards the completion of the New Cathedral.