By Ivan Naijuka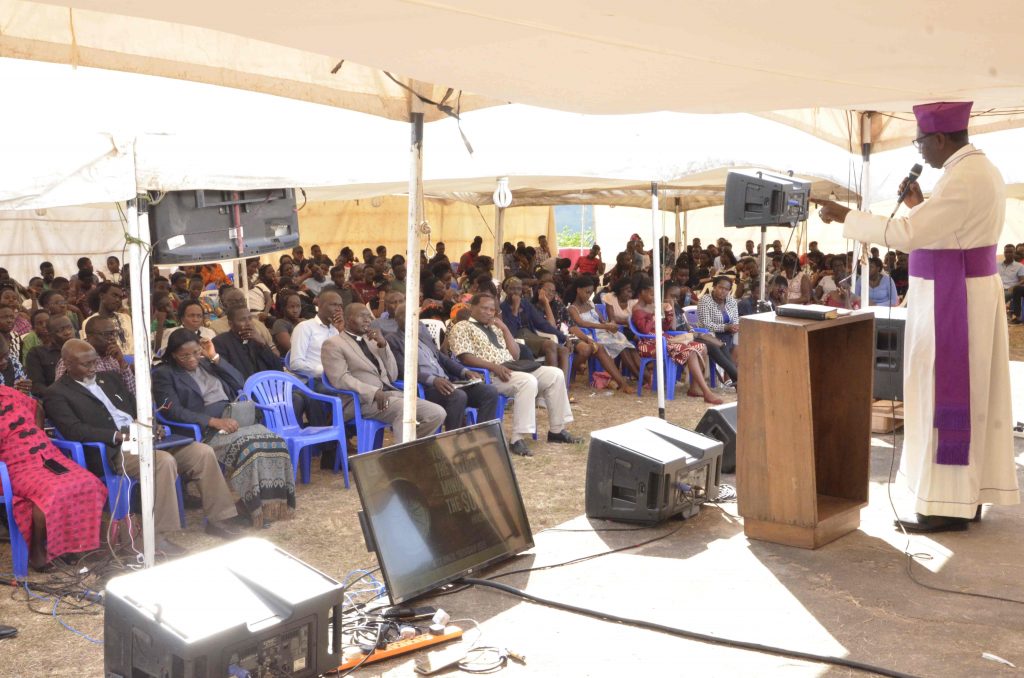 The Archbishop of the Church of Uganda, His Grace Stanley Ntagali, has urged the youth to set their priorities right if they are to be more valuable. This was during closure of the four-day Annual All Saints' Cathedral Kampala Youth Camp in Muduuma, Mpigi district.

"Avoid things you don't understand; they come with many empty promises. Our children are being trafficked to Middle East and homosexuality is on the increase," said Ntagali. "All these are targeting you, the youth. Set your priorities high and you will reach there."

He commended the organizers for bringing together the youth and teaching them manners. "When you are here, you can't go wrong neither be misled because you have gathered as brothers and sisters to learn the truth from one another," the Archbishop added.

Under the theme: Know the Truth, Ntagali implored the youth to avoid peer pressure because it has misled many, leading to regrets.

"The issues of boyfriend and girlfriend should not be heard among you. It is a foolish idea. Study, finish and at the right time God will give you the best suitable person. When you rush, you crush," he said.

Ntagali decried the rampant corruption in the country that has left many people homeless, dead and others on the verge of death because of few individuals who have taken what belongs to the majority. He cautioned the youth to be ambassadors of peace by considering other people.

"Acquiring too much does not make you happy. Being rich at heart is the best for us," he said.

In her speech, the Provost All Saints' Cathedral, The Very Rev. Canon Dr. Rebecca Nyegenye, said that as the church in the city, they need to mentor, train and send out the youth who know the truth about life and the Word of God.

"We need to disciple, mentor and train the young ones to fit in this ever changing dynamic world," said Nyegenye. "Education alone is not enough to reveal the truth but with God, the truth about everything is revealed."

Nyegenye requested the Archbishop to declare 2020 'the year of the youth' for All Saints' Cathedral, and the archbishop responded in the affirmative.

The camp also commemorated 30 years since its inception. This year's gathering attracted at least 400 youths. The camp started on December 28, 2019 and ended on January 2, 2020.

Comments
comments