By Ivan Naijuka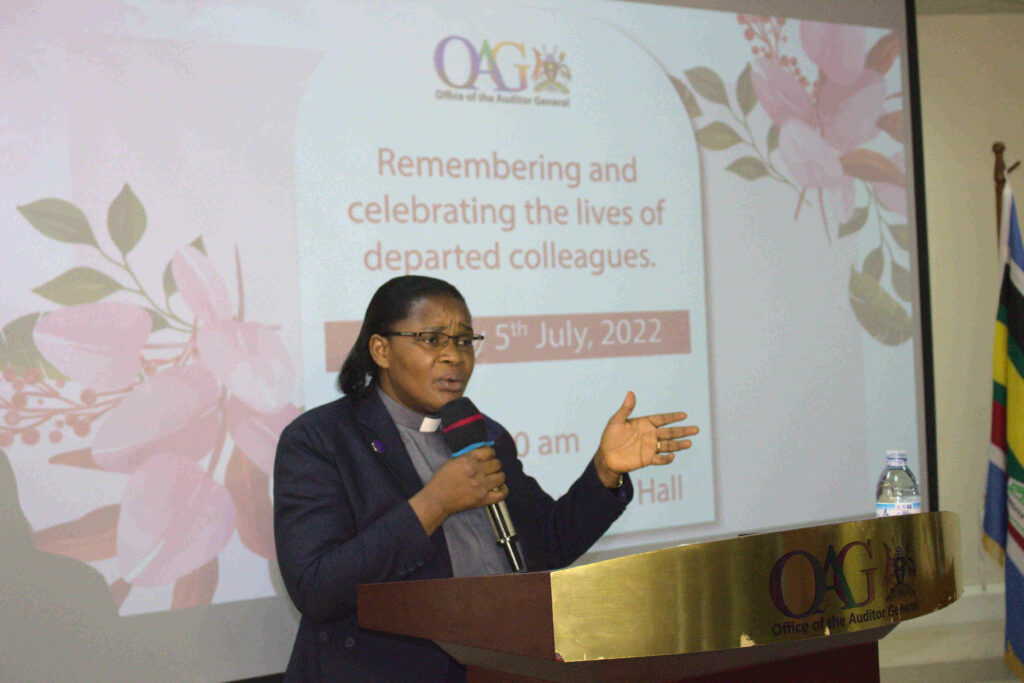 The Provost, the Very Rev. Canon Dr. Rebecca Nyegenye has today, July 5, 2022 ministered at the Office of the Auditor General of Uganda in a service where they were celebrating the lives of their departed friends who passed on since 2018.
While sharing with the staff, the Provost encouraged them to work hard and work for their eternal home, which is far from this usual home (earth).
"Dear brothers and sisters, as we sit here remembering our dear colleagues, it reminds us that there is a home far away from home. We should work towards that eternal home which is through Christ Jesus," she said.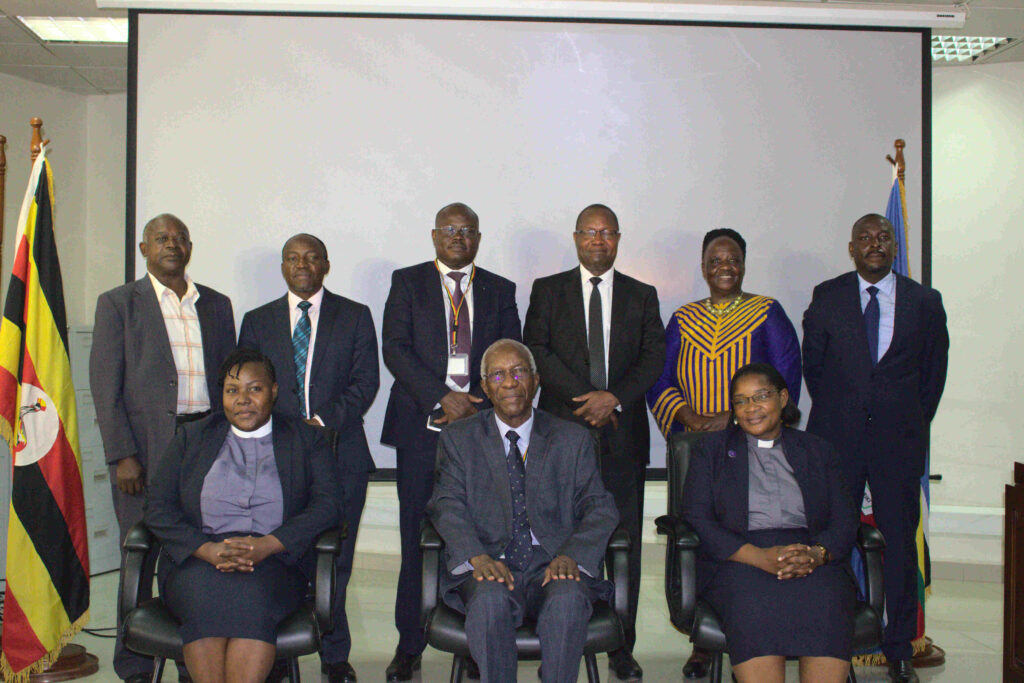 In addition, the Provost said that death teaches us to think about the unseen world, which we are going to inherit; and we shall live there forever and ever.
"There is inheritance here on earth but it passes away- but there is an eternal inheritance that is designed by God and it's permanent," Provost added.
The Auditor General, Mr. John F.S Muwanga thanked the administration of the All Saints' Cathedral for allowing to hold a service from their premises and he said that this memorial service is going to be annual as they celebrate their dear friends who will pass on to glory.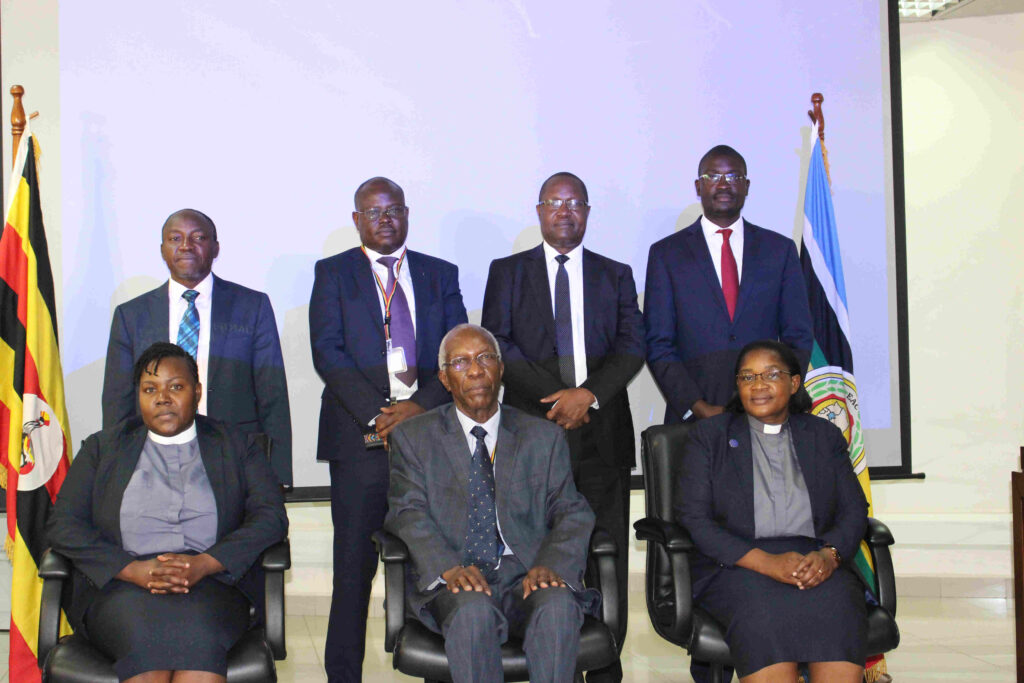 As a way of celebrating their friends, the staff contributed 5 million towards Cathedral Building Project (ACP).
The Auditor General, John F.S Muwanga, the Assistant Auditor General, different Directors among others, attended the service.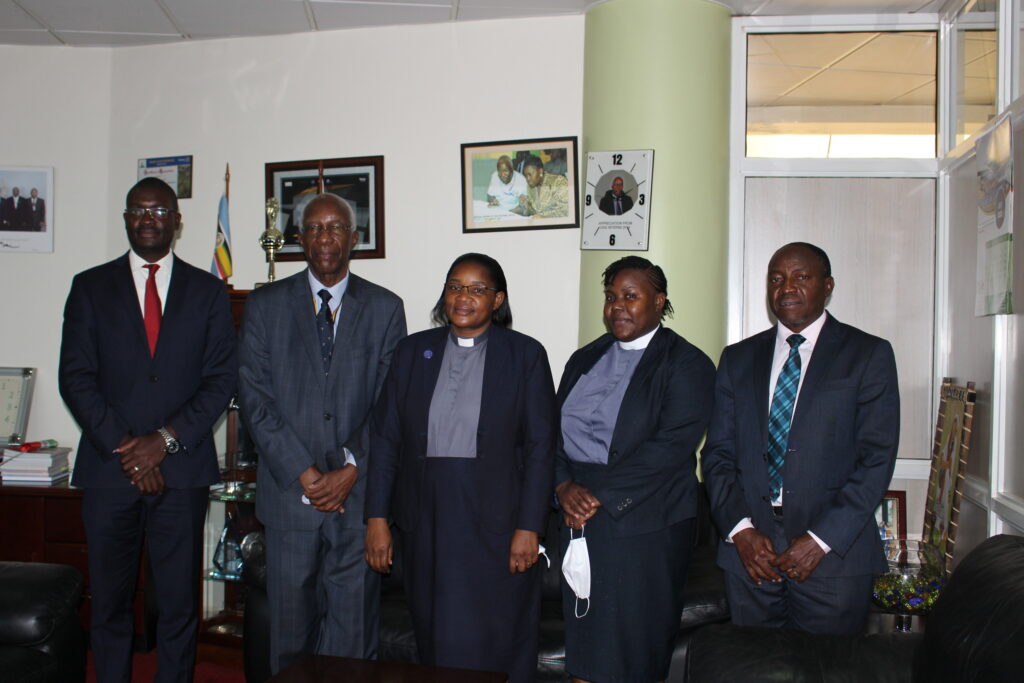 Comments
comments