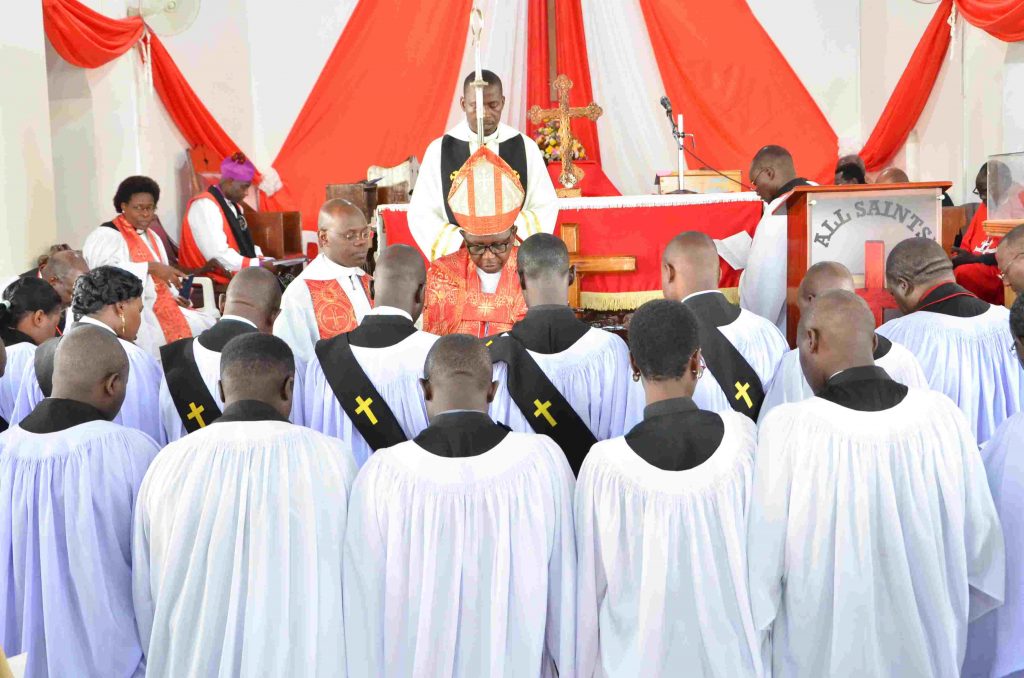 Today, Sunday 8, December 2019, was a very colorful day at All Saints' Cathedral, Kampala led by the Bishop of the diocese of Kampala who is also the Archbishop of the Province of the Church of Uganda, His Grace Stanley Ntagali as he ordained deacons and priests and installing of the Canons. The function was graced by the Bishop of the Diocese of Mityana who is also the archbishop elect, Rt. Rev. Dr. Samuel Stephen Kazimba, several priests, religious leaders and hundreds of thousands of Christians.
While preaching, the Rev. Canon Fredrick Baalwa, Archdeacon Eastern Archdeaconry encouraged the servants of God to be humble and good shepherds of God's people.
"You are shepherds approved by God. The world is not lacking shepherds, however those approved by God are few and now you are among those" he said.
Canon Baalwa said that a good shepherd symbolizes royal care taker of God's people. Who, among other things should; guide and lead God's people and protects the flock.
He urged the deacons and priests to allow God to use them for His purpose but not to use God for their purposes.
The Church was filled with ululations from the parents, guardians and friends whenever names of the new priests and deacons were called out for ordination as a sign of welcome.
Ordained Priests
Rev. Lovincer Katana, Rev. Pasca Anena Onchungkoma, Rev. David Asiimwe, Rev. Gad Mugisa, Rev. Capt. Jackson Asiku and Rev. Liberty Muhereza
Ordained Deacons
Caroline Adul
Milly Mirember
Elly Twebaze
Moses Kisakye
Richard Mulindwa
Ordained Deacons: Tent Maker
Dr. Richard Byaruhanga – Medical Doctor
Dr. John Kitayimbwa –DVC Academic Affairs UCU.
Dr. Cyrus Seera Sebugenyi – Academic, National Council for Higher Education.
Gillian Amongin – Procurement Specialist, Prime Minister's Office.
Brian Galukande – Trained Teacher, now involved in Project Work in Education and Marketing.
Felix Muhangi – Accounting and Audit Consultancy
Wilfred Tusuubira – Business Man.
John Chris Owamanyire – Business Man.
James Arinda, a Management Consultant
Installed Canons.
Rev. Justus Miwanda
Mrs. Dr. Ruth Senyonyi
Mr. Edward Gaamuwa
Mrs. Dr. Kedrace Turyagyenda
Comments
comments