By Ivan Naijuka
Today Wednesday 1, November 2023 the Archbishop of the Church of Uganda, The Most Rev Dr. Samuel Stephen Kaziimba Mugalu presided over the wedding of 14 couples.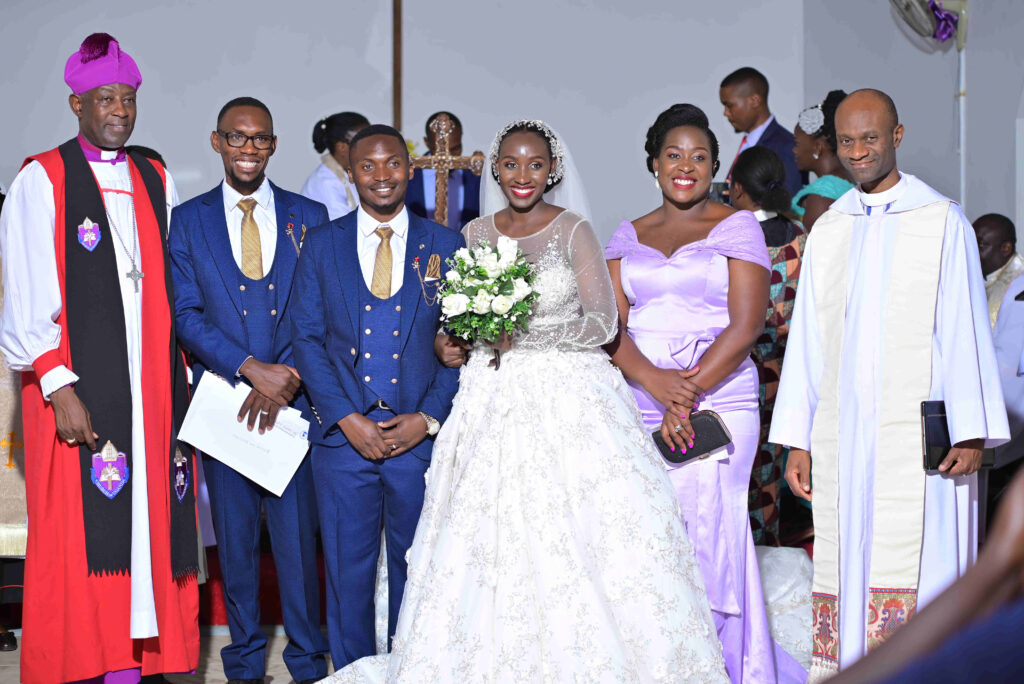 The Archbishop appreciated the couples for coming out to make their marriages right with God on such a day when Christians world over are celebrating All Saints' Day.
While delivering his sermon, the archbishop encouraged the newlyweds to be faithful to each other and keep Jesus at the centre of their marriage.
"Marriage is not about money, it's not about party or gowns, it is about two of you.
And the best thing you can ever have in your marriage is having Jesus at the centre of your marriage" archbishop said.
Dr. Kaziimba thanked the couples for putting right their marriages especially in this era where the devil is attacking the institution of marriage through LGBTQ+.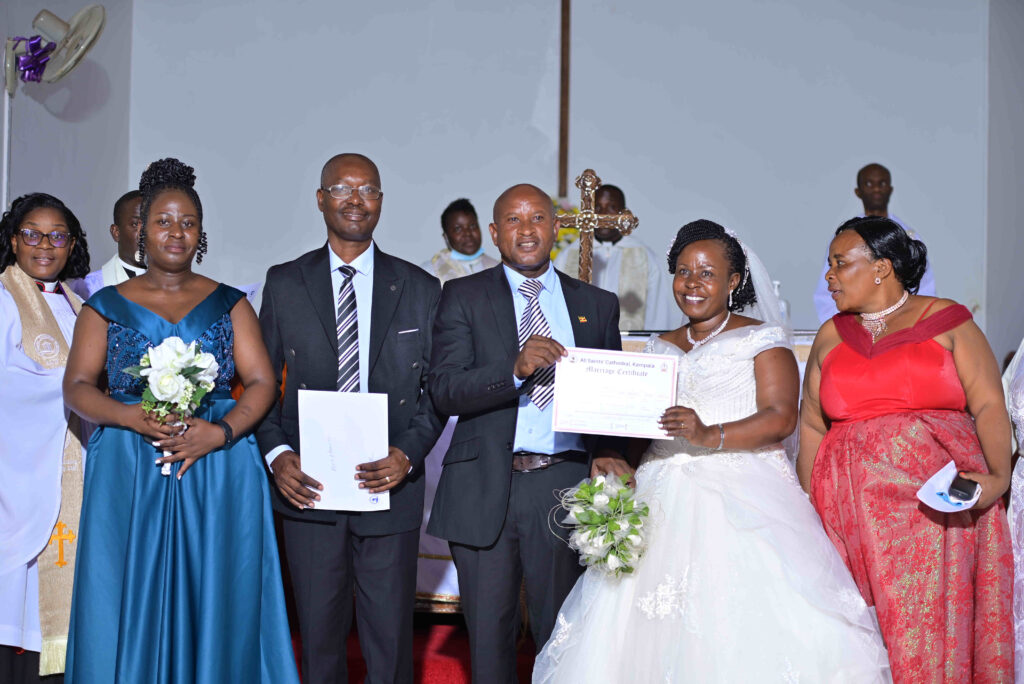 "In this era where marriage is under attack, God is calling us to love one another and avoid such habits of LGBTQ+"
Quoting the bible verse, 1 Corinthians 13:1, the archbishop challenged the couples to go out in love and keep no record of any wrong that could have happened in the past.
On the other hand, Rev Betty Mwandha the Priest in Charge of Family Life Ministry that organized this corporate wedding said that they organized this mass wedding to help people put right their relationships with God.
Rev. Betty added that the Cathedral did it as an outreach to the community; also to fulfill Jesus' mandate of making disciples by helping them connect to Christ.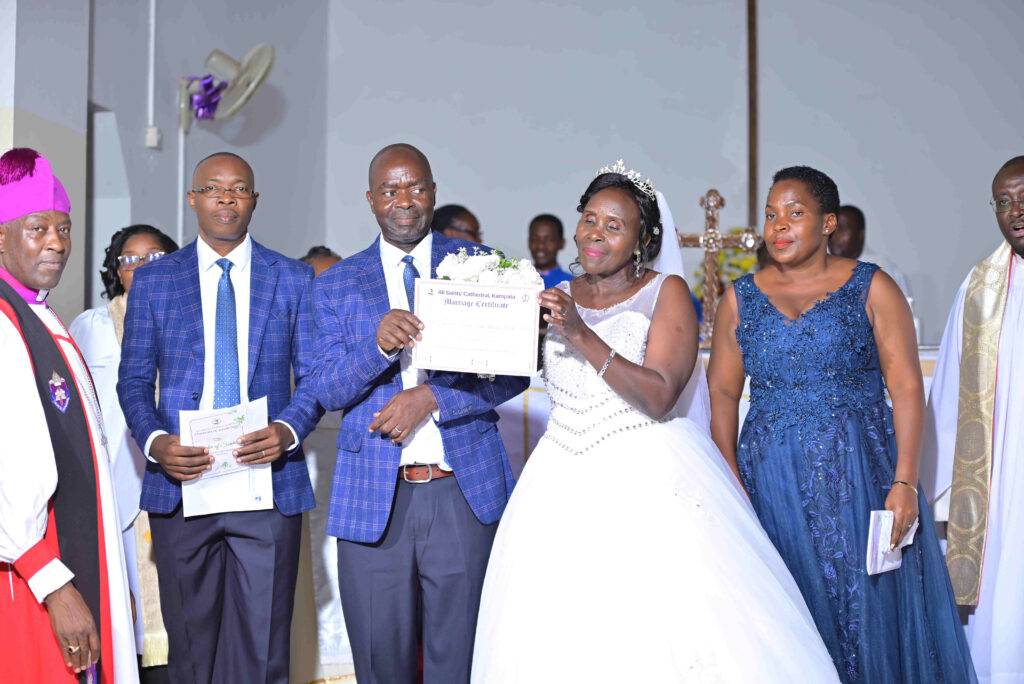 After the wedding, the couples were hosted to a luncheon where each couple came in with 20 people and was given a cake as a sign of celebrating with them.
According to Rev Betty Mwandha, the corporate wedding is not an annual event but it is a periodic event that happens when the need arises in the community.
As Christians, marriage is intended by God to be a creative relationship, as His blessing enables husband and wife to love and support each other in good and bad times, and to share in the care and upbringing of children. Marriage is also an invitation to share life together in the spirit of Jesus Christ. It is based upon a solemn, public and life-long covenant between a man and a woman, declared and celebrated in the presence of God and before witnesses. On their wedding day, the bride and bridegroom face each other, make their promises and receive God's blessing.