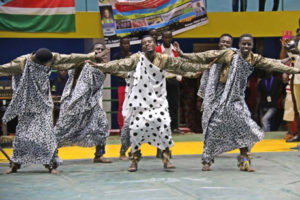 Source: anglicannews.org | [ACNS, by Gavin Drake] Cathedral choirs from around east Africa descended on Kigali, Rwanda, last week for a celebration of Christian music and to enhance "regional peace, integration and cooperation." Kigali's St Etienne Cathedral was host to 10 cathedral choirs for the One Song festival, which took place in the cathedral and the nearby Petit Stadium. The first East Africa Cathedrals Choral Festival (EACCF) – to give it its formal name – was held in Nairobi in August 2009.
"There are many ways through which regional peace, integration and cooperation can be enhanced," the organisers say. "We as Christian choristers have found it imperative to contribute in this direction through gospel music. The EACCF brings together Cathedral choirs in the East African Region into a non-competitive gospel music festival to celebrate the unity of the body of Christ in worship. . .
"The main aim of this festival is to contribute towards peace, unity and brotherliness across the national boundaries in the east African region boundaries, and to preach the gospel of peace just like our Lord Jesus Christ did.
"While there is considerable progress is enhancing political, economic and social cohesion within the east African region, EACCF is yet another strategy to create a strong believers' community and a valuable tool to create a people of God that move together as one in worship and fellowship."
Last week's One Song festival in Kigali drew on Philippians 3:13-14 for its theme: "Forgetting what is behind and straining toward what is ahead" The organisers said: "Whereas we need to celebrate achievements and accomplishments, Paul is reminding us to strive for even more achievements. We need to continue pursuing more excellence in whatever we do. Above all we need to seek to grow in our peace making and unity as the body of Christ."
In addition to music, the festival included biblical teaching and prayers.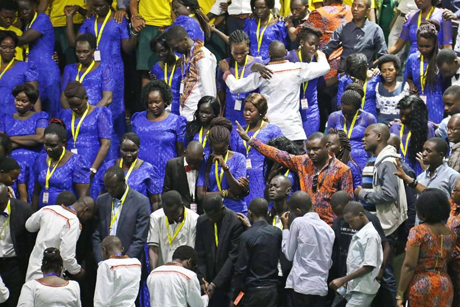 The joyous celebration of the gospel through music featured 10 cathedral choirs, including the Trumpet Sound Choir from the host cathedral of St Etienne. Formed in 1997, this 45-strong group is now the main cathedral choir. They preach the gospel through classic and modern Anglican church music.
The choir from St Stephen's Cathedral in Nairobi, Kenya, were pioneers in the use of traditional African music and dance in cathedral worship when they were founded in 1954. Today, the group of 50 singers ministers in the cathedral's Swahili service. The choir made its first recording in 1976, with the Vienna Boys' Choir, and take part in local and international music festivals and have undertaken tours in Uganda and Tanzania.
The choir of All Saints' Cathedral in Juba, South Sudan, joined the One Song festival last year and were again at the festival, despite their cathedral being the focus of support for thousands of people fleeing violence in Juba in recent weeks.
Other participants include All Saints' Cathedral, Nairobi; and from Uganda, All Saints' Cathedral, Nakasero, St Paul's Cathedral, Namirembe, and Chorus Anjelouroum, from Kampala; and from Tanzania, the choir from St Andrew's, Magomeni, St Bartholomew's, Ubungo, and St Alban's Cathedral.
"By joining together and partnering with us for the 'One Song' festival, we hope to challenge prejudice and grow in knowledge of and respect for each other's cultures," the organisers said. "We hope to begin relationships and collaborations between choirs and churches that will grow over the years to come, and thus do our part in creating a deeper regional unity.
"As Christians we also hope the festival will strengthen our awareness of the complementary roles we each play as members of the worldwide body of Christ, and that this time of fellowship together will inspire and encourage us in our faith and ministries."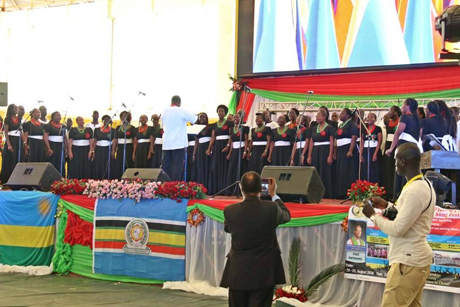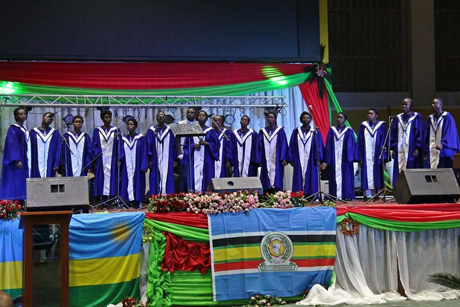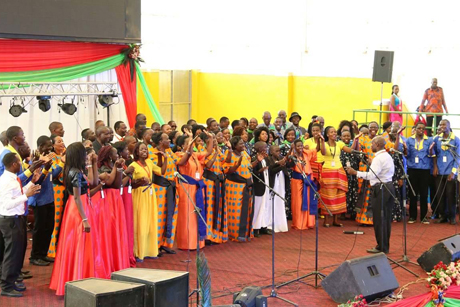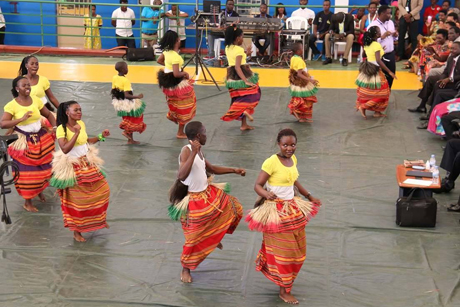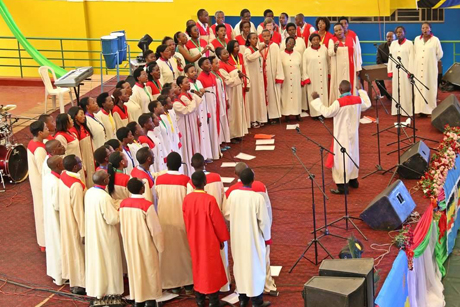 Comments
comments