The spiritual head of the world's 77 million Anglicans urged the church to speak out against human rights abuses in Zimbabwe and said on Wednesday the impact of sanctions should be considered.
Archbishop of Canterbury Rowan Williams said in a statement he was concerned about human rights in Zimbabwe and the southern African country's fast deteriorating economy.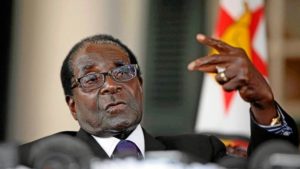 "We encouraged the development of an independent voice for the church in response to these challenges," Williams said in a joint statement with the Archbishop of Central Africa after a meeting with the Anglican Bishop of Harare near Johannesburg.
Williams, who is in South Africa for an Anglican conference on tackling poverty, called for regional talks to discuss development and justice in predominantly Christian Zimbabwe, and to consider the impact of sanctions.
Zimbabwe is struggling with its worst economic crisis since it gained independence from Britain in 1980 and is battling inflation at almost 1 600 percent, widespread food shortages and some of the most drastic contractions in per capital income ever recorded in a country not at war.
Zimbabwe's Roman Catholic archbishop, Pius Ncube, is a vociferous critic of Zimbabwe's government and has urged the world to step up pressure on President Robert Mugabe to quit.
Mugabe has been accused of human rights violations and of wrecking Zimbabwe's once thriving agricultural sector through the seizure and redistribution of white commercial farms to landless blacks.
Mugabe blames the country's crisis on economic sabotage by the West, which has imposed financial and travel sanctions on the veteran leader and senior officials in his government.