[ACNS, by Gavin Drake] The Anglican Church of Burundi has trained 126 people to support victims of gender-based violence. The Church is also establishing a safe house to provide counselling and other forms of specialist help. At an event to mark the 16 Days of Activism against gender based violence – which comes to an end on Saturday (10 December), the Archbishop of Burundi, Martin Nyaboho, said that the Church is "more than ever committed to end violence in all its forms."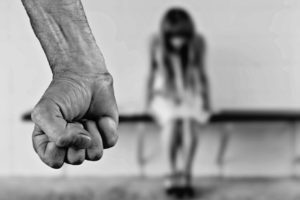 The event was attended by church figures and representatives of the government and other partners. At it, Archbishop Martin said that throughout the province's 71-year history, it had always acted to fight against human indignity, including gender based violence.
"We are very happy and thank God for this new step of launching a safe house to help victims of gender based violence", Archbishop Martin said.
The Province of the Anglican Church of Burundi joined the Government and other partners on Friday 25th November 2016 to launch a series of activities that will run until 11th December 2016. Present at the ceremonies were Bishops of different Dioceses; representatives of the National Council of Churches; Christian Aid, Norwegian Church Aid and other partners; Civil Society organizations concerned about Gender Based Violence and some victims of GBV.
The Anglican Church of Burundi has a dedicated co-ordinator of gender-based violence issues, the Revd Jeanne Françoise Ndimubakunzi. She said that the increased willingness of church and community leaders to work together to eradicate violence could lead to a reduction of gender-based violence in the country. "I am very encouraged by the Burundian Government's new law against violence that came into effect two months ago," she said. "That law gives us the strength we need to move forward in our advocacy for victims and also to see the eradication of impunity for perpetrators of GBV."
As in other parts of the world, the majority of victims of gender-based violence are women; but men are not immune. Across the country, some 20 per cent of gender-based violence cases involve male victims. The province will end its 16 days of activism with a march against gender-based violence in Gitega.
Comments
comments