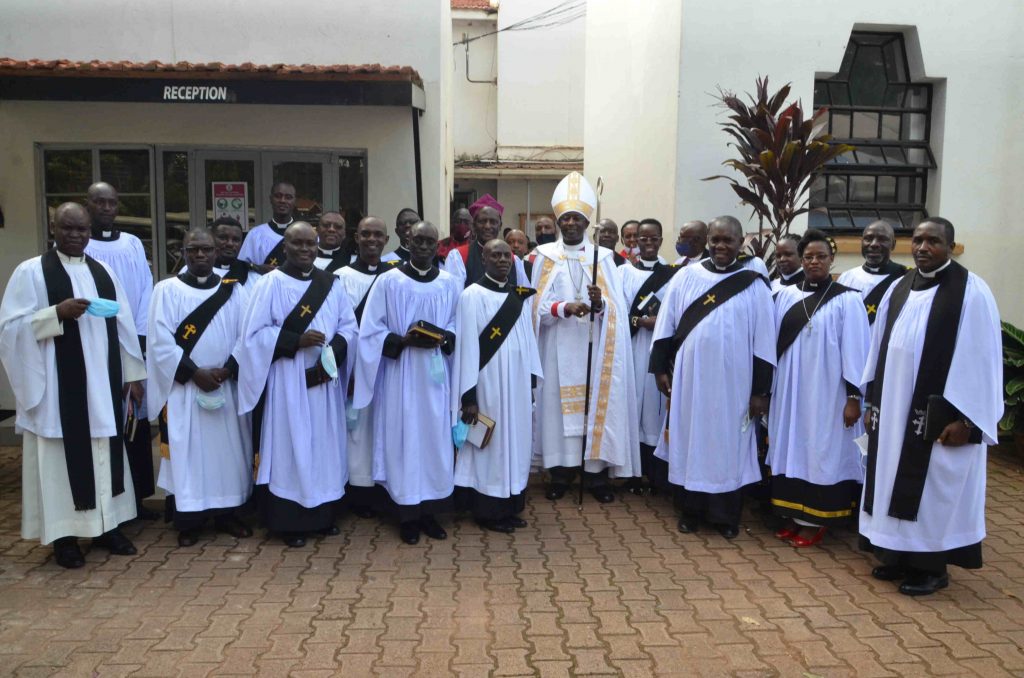 In his maiden ordination as the Diocesan Bishop of Diocese of Kampala, The Most Rev. Dr. Samuel Stephen Kaziimba Mugalu ordained 16 clergy on 6 December 2020 at All Saints' Cathedral, Kampala .
While presiding over the function, the Archbishop Kaziimba asked the newly ordained priests to focus on teachings that encourage peace.
"Today, you have to respond to the call of God and confirmed by the church. This is a lifetime service," he said.
He also encouraged the newly ordained priests to be messengers, watchmen and stewards of God, to teach, admonish, feed and search for those in the wilderness of the world's temptation.
Archbishop noted that the newly ordained have been called to minister at a time when the country is witnessing a lot of violence and asked them to be peacemakers and reconcilers so that they bring about transformation.
"They are called to minister to the electorate, to Ugandans to avoid all acts of violence but to look for peaceful means of resolving differences," said Dr. Kaziimba.
More so, he encouraged the ordained to "preach the gospel of Christ" and transform their communities. "Now we have another army. Praise be to God," said an ecstatic Kaziimba.
Those ordained tentmakers are; Richard Byaruhanga- Medical Doctor, Dr. John Kitayimbwa- Uganda Christian University Deputy Vice Chancellor of Academic Affairs, Dr. Cyrus Seera Sebugenyi (National Council for Higher Education), Gillian Amongin (Procurement Specialist, Prime Minister's Office), Brian Galukande (Teacher), Felix Muhangi (Accounting and Audit Consultancy), businessmen Wilfred Tusuubira, and John Chris Owamanyire as well as management consultant James Arinda.
Others were the full time priests, Rev Caroline Adul, Rev Milly Mirembe, Rev Moses Kisakye Mugalu, Rev Elly Twebaze, and Rev Richard Mulindwa while ordinands Walter Apunyo and Richard Lokoru were ordained deacons.
Comments
comments