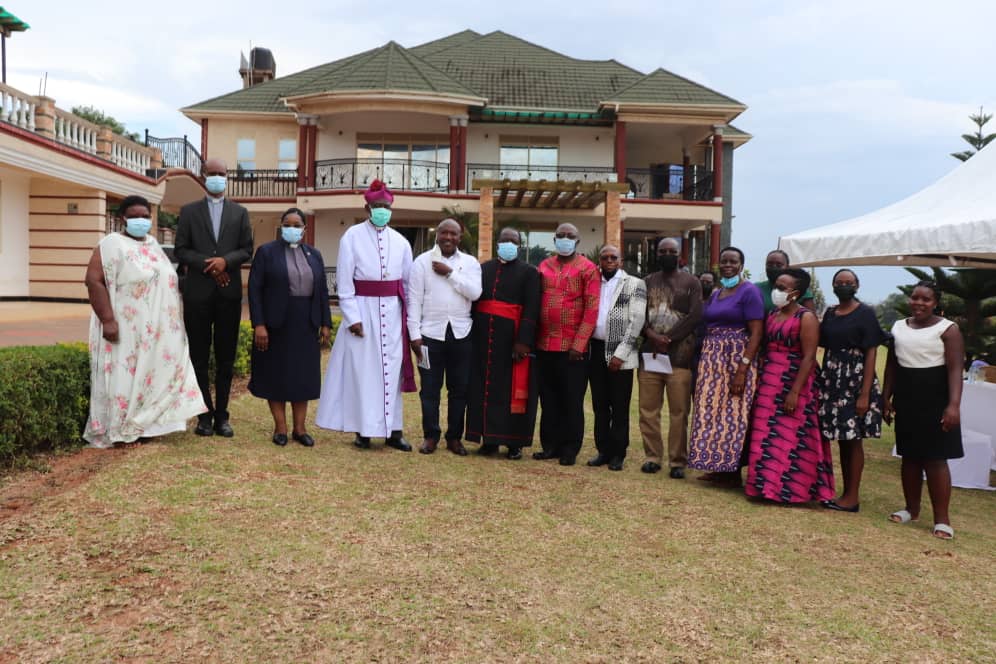 By Ivan Naijuka
The Archbishop of the Church of Uganda, the Most Rev. Samuel Stephen Kaziimba Mugalu, has called upon people to continue giving in order to secure the Church House.
Kaziimba, who doubles as Bishop of Diocese of Kampala, made the remarks on Sunday September 19, 2021 while on a pastoral visit to the All Saints' Cathedral Love Gift Committee members who gathered at the home of Mr. Edson Besigomwe, also a member.
The Archbishop said that every diocese owns shares in Church House. So, when the debt is cleared, dioceses will directly benefit with increased income to support Church-founded schools and health centres, development projects and mission outreaches. If there was ever a time when we realized so clearly the need for the Church to diversify its income streams, it is during this global pandemic and lockdown.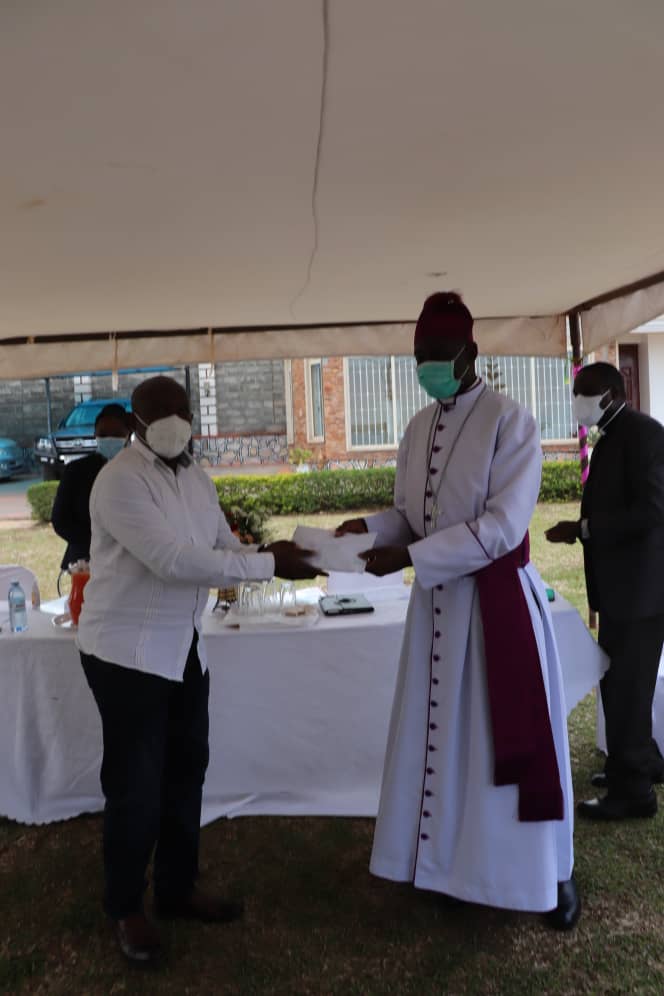 The Committee applauded the Archbishop for being a good marketer for the Church of Uganda.
"We thank you heartily, your Grace, for standing firm to the cause of Church of Uganda. You have marketed it so well, and that is why we are behind you to make things work," Mr. Davis Byabamaziima, the Chairperson All Saints' Cathedral, Kampala love gift committee, said.
Meanwhile, the Committee members contributed Shs 10million in cash and pledged to continue encouraging people to give generously towards the love gift.
In his jovial mood, Mr. Besigomwe thanked God for his elderly mother, and his son who turned 13 recently. As a family, they contributed Shs 10million towards the All Saints' Cathedral Building project (ACP).
The function was attended by the Provost, Rev. Canon Dr. Rebecca Nyegenye; Assistant Provost, Rev. Hillary Jaffu; Head of Laity, Lay Canon Kedrace Turyagyenda; and Provost Warden, Lay Canon Jolly Babirukamu; among others.
The "Yes, We Can!" fundraising campaign aims to raise 1,000,000 "Love Gifts" of Shs 60,000 each to clear the construction loans on Church House. Paying off the debt on Church House will enable the project to fulfill its original purpose, which is to raise funds for the church's ministry and for clergy pensions.
At the lunch of the Love Gift early this year, Archbishop Kaziimba said: "This year 2021 we are celebrating 60 Years of self-governance. So, I am encouraging everyone to give a thanksgiving Love Gift of Shs 60,000 for Church House."
Comments
comments