Praise God Brethren!
The entire month of February shall be devoted to studying Biblical Characters in a perspective of a Family. On 5th February, Dr. Dickson Obwoya shared on the Topic 'Adam and Eve: Where It all began' with references from Genesis 2:15-25 & Matthew 19:4-9 concurrently. He emphasized that when God created Mankind he entrusted Man and Woman to take care and keep the Garden of Eden as well as responsibility on the entire God's creation. Eden then represented a typical place full of Life, Order, Peace and Plenty of provision. The preacher exclusively focused his Sermon on how Adam and Eve were given clear instructions of how to live and behave in Eden.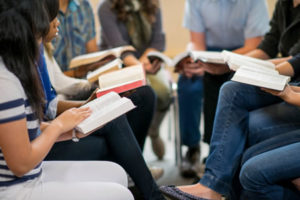 Dr. Obwoya explained and clarified three (3) things that caused a rift and change of God's Mind towards Adam and Eve as they occupied the Garden of Eden and they included: first the Lust of the eyes, secondly the Lust of the flesh and thirdly the Pride of the Heart. He illustrated and explained using the '5D's' the outcomes of the broken relationships as outlined below:
When the third Party got involved in the relationship between Man and Woman in the Garden of Eden it resulted into Distortion of God's Word. Eve distorted God's Command as regards the Tree of knowledge of Good and Evil. The Serpent deceived the woman through wrong information concerning God's command. Lesson learnt is that poor communication destroys the Family, Nation and the Church [Gen 2:16-17 & Gen 3:4-5];
Doubting the integrity of God is disastrous for human beings as clearly illustrated by the serpent's action of deceiving Eve! She watered down and distorted God's instruction concerning 'eating from the tree of knowledge of good and evil'; which resulted into sinning together with Adam. Lesson leant is that as Christians we should never doubt God, His instructions and faith in his Word;
Once fallen short of God's glory, both Adam and Eve were trapped into a stage of Denial and Defiance.
However, God being Omniscient and Omnipresent, He fore knew what they had done and as a result of their guilty of their actions, both started blaming one another! A Lesson learnt is that as Christians, we should desist from running away from God as He knows us in and out [Proverbs 14:12]; and
The overall punishment mooted to Adam and Eve was Death as clearly explained in Gen 2:17: "…for in the day that you eat of it you shall surely die." He challenged some men who ran away from their Families and leave Mothers and children to taker care! A lesson learnt is that when Christians abdicate their roles in life, it creates problems for others in the family of God. Christians therefore should obey God's Word, avoid 'blame games' no matter what situations or challenges we should be facing today. Jesus Christ can fix our challenges and problems once we acknowledge that we are wrong and confess our sins. He is willing to forgive us and directs us in the right path (Romans 6:23).
Guiding Questions and Prayer Items
1. Using the Biblical characters of Adam and Eve share the Lessons learnt from these Scriptures considering the 5D's above in regard to Families today. i) Genesis 3:1-24 ii) Galatians 5:16-26 iii) Romans 3:23 & iv) 1st John 1:8-9; and
2. Using the Lessons learnt above pray for Families to live in obedience to God's Word and not to gratify the desires of the flesh that are leading to family breakdown today.
Revd Canon Erisa Grace Sentongo
Priest in Charge: Home Cells and Pastoral Care
Tel Nos. + 256 772503180/702503180
Comments
comments