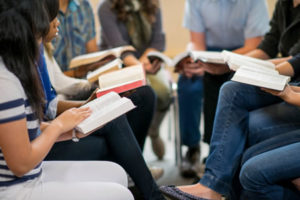 As All Saints' Cathedral – Nakasero, we were blessed to host the Rt. Revd. Johnson Twinomujuni, the Diocesan Bishop for West Ankole as Preacher on 25th June 2017 in all the three (3) Services.
On the same day, the Fathers' Union celebrated St. Peters' Day. His Sermon was based on the Theme 'The Reward of Service' and drawing biblical references from Deut: 11: 13-16 and Matt. 25: 31-40 respectively.
The Bishop urged Members of Fathers Union [FU] to emulate St. Peter in their day to day activities, thoughts and interrelations. He emphasized that Peter was a deliberate Leader who was brave and courageous on one hand but with insight and understanding. He also loved the Lord and exercised repentance when he was required to do so. The Bishop reminded the different Congregations that:
Life has meaning and ought to be lived purposely through love, obedience and servant leadership.
That Jesus chose us as well called us to go out and bear fruits [Jn. 15:16];
Christians ought to take special care of their Bodies and desist from misusing it for their secular interests. Everyone is accountable to God and shall explain how he/she used her/ his body;
Time management is a divine necessity. He urged all people not to waste time but to use it preciously;
All what is accumulated and possessed by the people belongs to Him alone – hence a necessity to be good stewards in His Vine Yard;
Each one in the congregation has a specific Talent/Gift God has endowed to him/her.
They should be discovered, nurtured and utilized for the sake of others; and
The Knowledge and Skill possessed by all people should be used to please God and His Creations.
As a conclusion, the Bishop noted that Life should be checked on a dual practical Life Benchmark, namely: Does the Life I lead please God? Does it benefit His Creation? Reflecting on Matthew 25:31-40. The Preacher finally pointed out that service to humanity should always embrace specifically provision of Food and Drinks, Shelter, compassion to the Vulnerable and extension of pastoral care and hospitality. He called upon all the 3 Congregations to leave a legacy after their
earthly life.
Guiding Questions Prayer requests
1. Utilizing your Time effectively, let a few Cell Member [say 5 only] share their personal testimonies on how they use their Body, Time, Possessions, Talents/ skills and knowledge in serving God;
2. Share and reflect on I John. 3: 16-24, Ephes. 6:5-9 and Heb.13:1-3 and thereafter prayer fully reflect and seek God's direction on how you can be of use and impact to your family, Workplace, Nation and Church at large.
Revd. Canon Erisa Grace Sentongo
[Priest in Charge: Home Cells and Pastoral Care]
Tel. Nos. +256 414 342128, +256 77 2503180/702 503180
Emails: allsaintskampala.org/kasawuli2000@gmail.com/kasawuli2000@yahoo.com
Comments
comments