Beloved of the Lord, Praise the Lord! The previous Sunday [27th November 2016] ushered us as a Community of Believers in the Advent Season. The Season of Advent in the Church Calendar unrolls the significance and historical remembrance of the birth of Jesus Christ in the World which ends on Christmas Day. Significant also was that on the same Sunday, 5 people were made Deacons while five Deacons were made Priests!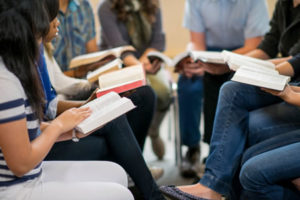 Revd Canon Geoffrey Byarugaba exposed the sub Theme on: "The Word became Flesh" and drawing reference from Jn. 1:1-14 and Isa.52: 1-10 correspondingly. At the onset, he categorically observed that for the Greeks they sought to find ultimate truth in Life [Logos] i.e. 'the Word' which was an un personal force NOT a personal being.
However, with the coming of Jesus Christ who was appointed, prophesied about [Isa 52], anointed and the sole Son of God; He [Jesus] the Logos became incarnate and demonstrated, established and revealed God's Glory. Jesus alone therefore gave
purpose to ALL things. Canon Byarugaba underscored the following salient facts:
i. Jesus Christ [2nd Person of God] became a Man: though distinctively Man and at the same time truly God![Jn.1:.10-13];
ii. It is ONLY through Christianity that we see God in Action through Christ's Incarnation: a Divine Creator stooping lower, becomes Flesh and lived with us [ Jn.3:16];
iii. Jesus stood in for God to usher in total forgiveness and new life for repentant mankind [Jn 1: 14-15]; and
iv. Jesus Christ therefore is a Redeemer of Mankind: an ultimate revelation of God to mankind and a personal connect of God to those who believe in Him [V.14].
Guiding Questions and Prayer Requests:
i. Jesus stood in for God and subsequently ushered in New Life of forgiveness to Mankind. Spend ample time as a Home Cell and discuss I Tim. 6:11-16. Focus specifically on the Attributes of Jesus become Man and what he requires you and me to do. Any specific Lessons for you to take Home?
ii. From your discussions and sharing, develop specific Prayer Requests
Revd. Canon Erisa Grace Sentongo
Priest in charge – Pastoral care and Home cells
Tel. Nos. +256 772503180/702503180
Emails: kasawuli2000@gmail.com/kasawuli2000@yahoo.com
Comments
comments