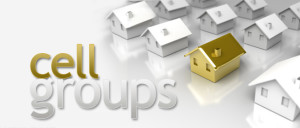 The Rt. Rev. G. Rwobusisi opened the All Saints' Cathedral Mission Week [27th June – 3rd July 2016] and exposed the Theme, 'LOST? TIME TO BE FOUND'. He based his Sermon on the Texts drawn from Luke 19:1-10 and Psalms 51:10-19 respectively and he emphasized the need for the Congregations to be focused and built up in the light of Jesus Christ. He further pointed out Jesus Christ's transformational character that influenced and simultaneously changed the personality of Zacchaeus.
The Preacher highlighted three [3] key factors that Zacchaeus showcased and include:
Through Commitment we bind ourselves and resolve to do what is right without turning back; just like Zacchaeus did and responded; no matter the Crowds' influence;
Christians should take charge of situations and stand up to face the reality of life! Life is not a bed of roses, it has its ups and downs. Zacchaeus' determination to run ahead and climb the sycamore tree to see Jesus was an act of courage. We have to get going no matter the circumstances around you. Get hold of the Bible and GO!!!
Acting quickly, come out and be visible for who you are; be identified, stand up for some thing and be counted for something.
Bishop Rwobusisi also pointed out five (5) areas that control people today and proposed practical ways how to overcome these bondages:
The burden of Guilt/Sin can make one run unsettled! He admonished the Congregations to turn to Jesus Christ instead of running away from Him! [David and Cain' Examples: Psalms 51:1-19 and Genesis 4:1-16;
Resentment and Anger separates us from the love of God! Rather than piling up bitterness, the Preacher encouraged the Congregations to address the Stressor, embrace Jesus Christ who ultimately heals our wounds of anger and rage. Christians should be agents of peace and a lover of humanity;
Christians should not be slaves of fear but must come out and be visible just like Zacchaeus did when he welcomed Jesus in his Life;
Christians need not be enslaved by/with worldly desires and materials only but need to embrace Christ as centerpiece of their total life;
Christians need to emulate Jesus Christ as their example and live a life of humility instead of self approval.
GUIDING QUESTIONS AND PRAYER REQUESTS
Life has a Timeline! When your Time clicks, what Testimony will you live on earth?
As a Cell Team, spend some time discussing and sharing those specific Issues/Baggage's [ Lost time] that crowd you as an Individual, Family and Country?
Using David's Example, identify Key Points that can assist a person to regain his/her lost time.
Rev. Canon Erisa Grace Sentongo
Priest in Charge: Pastoral Care/ Home Cell +256 772503180/ +256 702503180
Emails: kasawuli2000@gmail.com/kasawuli2000@yahoo.com
Comments
comments