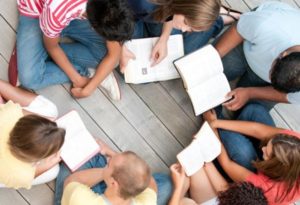 We are continuing with the topic of Reconciliation, this time under the theme 'Reconciled to Wholeness'.
Canon Diana Nkesiga, in her sermon on Sunday 16 Oct, laid emphasis on the issue of Health and Wholeness. The discussion on wholeness should help us to appreciate the importance of having an integrated ministry that addresses the whole person. There are good examples on this in the Bible.
Luke, a doctor but also a missionary spreading the word of God, Jesus' himself, seen forgiving sins and then going on to heal (Mark 2:1-12), very much in line with his holistic mission (Lk4:18-19, Is16:1-3).
Food for thought: What causes ill health?
1. Lack of sleep 2. Stress 3. Lack of exercise 4. Poor diet 5. Electronics 6. Exposure to toxins (to further discuss this below)
Reconciled and healed: The story of Naaman Naaman in 2Kings provides a good example of wholesome healing and restoration. Read 2Kings 5:1-19.
There are a number of facts we gather about Naaman. On one hand we see a man who is a mighty general, greatly respected, a man of position, number two to the king. Unfortunately, this is also a man who is a leper. This was a disease of scorn and secrecy, a very distressing disease, self-loathing, a disease of stigma and emotionally paralyzing. Lepers lived outside the city and were excluded from
normal life.
Just like Naaman, today we have many individuals and families going through conditions (though not leprosy) similar to that of Naaman. Conditions leading to shame and secrecy, burden and distress because of costly diseases like cancer and others, emotional drain. There are many things eating away at our lives, minds and spirit, just like leprosy was eating away Naaman's flesh.
Naaman came to Israel a sick man, but after an encounter with God through the prophet Elisha, he goes back whole. He is healed physically as well as spiritually. He now knew the true God and says in 2Kings5:15 "Now I know that there is no God in all the world except in Israel".
The solution lies in submitting to and doing what God requires of us. For Naaman, it was dipping himself in the river 7 times. Ask yourself, 'What does God require of me in these circumstances I am facing?" We must learn to lean on Jesus who gives us his 'Shalom'. Christ's shalom encompasses peace, wholeness and life.
Discussion
Share your own experiences about the 6 causes of ill health, and how we can address them. If there are additional causes not included above, please mention them.
Identify families in your Home Cell or in your community with patients of cancer and other threatening ailments. Pray for them and think of other practical ways you can stand with them as they go through this difficult time.
Charity Kivengere,
Chairperson Home Cell/Pastoral Care Ministry
Comments
comments