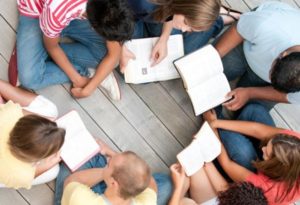 Greetings in the Name of our Lord and Saviour. Following a Series of Sermons for November 2016 under the Theme 'The Word', Revd. Hillary Jaffu preached on Sunday 13th November 2016 on the Subject Theme 'The Writing of the Bible' based on the Biblical references drawn from John 20:30-31 and 2 Peter 1:16-21 respectively.
The Preacher emphasized that the writing of the Bible was God breathed/inspired – which scenario allows Christians to hunger for it and God's Will, appreciate and understand His Nature and corresponding Works in the great Salvation History.
He clearly pointed out the following Key Issues; that:
God Himself manifested what the different Writers wrote in their distinctive World Views and contexts [ Heb.11];
God directed interacted with the people by Faith – hence all other Theories are Subject to Faith.
Though the Bible was written in a span of over 1000 years premised on the unity and integrity of the Books presented, the different Writers spoke and wrote with God's guidance and inspiration – devoid of human power and limitations [1Thes. 2:13].
The Bible therefore does not only contain the Word of God alone BUT is God Him self manifesting Himself through the spoken Word and written Messages. God in not a Liar [Nu.23:19].
The Written Word of God is powerful and MUST not be judged by any other books; rather the Bible judges those others books instead. It is an 'Attention Book'.
The Bible was/is inspired by the Holy spirit [1 Tim 3:16] and divine.
The Written Word of God is the 'Hard Copy' while the 'Holy Spirit' is the 'Soft Copy' [Rev.22:19].
The Written Word is LIFE, AUTHORITATIVE and PERMANENT and provides a strategic linkage between the Old and New Testaments [ Mt. 4:4]; and
Because it is written, people of God should not lack anything!! Praise the Lord.
Study Moments and Prayer items.
Spend some quality time to share and discuss how you as an individual and a Cell Member have promoted the spread of the Written Word of God? Allow the Holy Spirit to lead you to provide realistic examples.
Commit yourself to the Cause of the spread of the Word of God in Uganda specifically and the World over. Consider being a Member of the Uganda Bible Society. Pray for those that print the Bible and availability of resources to provide Local Translations.
Revd. Canon Erisa Grace Sentongo
Priest in Charge: Pastoral Care and Home Cells
Tel Nos: +256 772 503180/702 503180
Emails: kasawuli2000@gmail.com/kasawuli2000@yahoo.com
Comments
comments