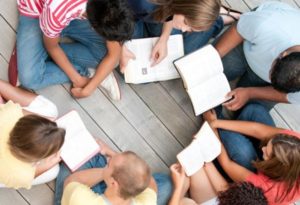 Greetings in the Name of our Lord and Saviour. The previous Sunday, the Rev. Canon Dr. Rebecca Nyegenya preached on the Topic "Noah: Family in the Ark'' based on Genesis 7:1-7 and Matthew 1:18-25 concurrently.  The Sermon entirely focused on the Family in the Ark and Noah being the Model Family Leader. The Preacher concisely addressed four [4] pertinent questions that affect and relate to Families today as explained below:
1) Who was Noah?
Noah [in Hebrew means Favor] was a son to Lamech who was predicted by his father on birth that he would bring comfort/relief to his family. Noah was a righteous and a blameless man who faithfully walked with God. Genesis 5:29
2) Noah's Environment and Generation
Noah lived in an environment and generation that was marred with grave wickedness, transgressions and increased uncompromising corruption. For example today; there is increase in lucrative businesses, clubbing, drunkenness, fornication, adultery, spending nights in lodges among others. Social lives especially Marriage focused on choices of wives by sight and physical attraction without considerations to the couples' maturity [cp. Luke 17:27;Deut. 7:3-5];
There was popularity without piety. In this case they made unholy alliances, used carnal violence, shunned God and his Moral Order, sought with pride to make a name for themselves – Of which pride without piety can easily cause a Flood in our Family(ies);
The Lord reckoned man's wickedness on Earth filled with intention of an Evil heart! Such Families characterized of evil also exist in our generation and God is not happy with us [Gen 6:5, Proverbs 4:23]. The above scenario annoyed God and He immediately reduced the age of People from 900 to 120 years then and even lower in our Generation now!!
3) What made Noah survive the Flood and build the Ark?
His father's declaration at birth determined his future. He had a Name, Family and Lineage to protect. [Genesis 6:8-9];
Noah was a righteous and blameless man. A Lesson learnt is that our lives should be hidden in Christ and faithful to God and to one another.
Noah was patient, spent his time building the Ark and later loaded the Ark as demanded by God and waited upon God for 150 days. A Lesson learnt is that husbands ought to be patient with their entire family members;
Noah's family was a priority: he entered the Ark with all of them.
After the flood, he built an Alter and sacrificed to the Lord. A Lesson leant is that men should serve as priests in their Homes [Gen 8:18-21] &
God entered into a new Covenant with Noah [Gen 9:11-17], He blessed him and made him the Father of a New Generation.
4) How can we emulate Noah in our current family situation?
Sparing Noah's life and his Family showed God's grace upon mankind. A Lesson to all of us to emulate and not to fall out in our respective family Arks. [Psalms 91:1,14].
Guiding Question and Prayer Items
As a Home Cell, reflect on the Story of Noah and his Generation. Share some of the characteristics/ similarities in your Family, Society and Nation at large that you see today that God isn't pleased with. Mention some practical ways how you are to overcome them? [Gen 6:5-7 & 2nd Chronicles 7:14];
As an Individual, prayerfully resolve to emulate Noah's values that saved him and his family?
Revd Canon Erisa Grace Sentongo
Priest in Charge – Home Cells and Pastoral Care Coordinator
Tel. nos. +256 772503180/702 503180
Email: kasawuli2000@gmail.com/kasawuli2000@yahoo.com
Comments
comments