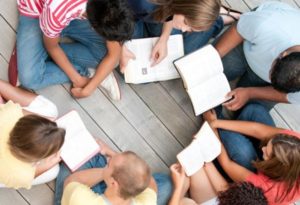 Praise God! On Independence Day, Mr. Peter Asiimwe the preacher of the day, shared on the theme 'Reconciled for Nation Building'. In celebrating Uganda's 54th Independence Day, we must be a nation that is reconciled and not a nation living in hostility, anger, Disconnection, and disagreement, as show cased in our country today.
To Reconcile is: i) To make peace, ii) To be a peace maker, iii) To bring agreement between two Parties living in hostility, iv) To restore broken Relationship
For reconciliation to occur one has to do the following:
1. Be reconciled with yourself 2. Be reconciled with one another 3. Be reconciled to God
Reconciled with yourself (Psalms 139)

We ought to look at ourselves as human beings whom God created in His own Image.
We are fearfully and wonderfully made.
God did a beautiful work in creating us, we are God's master piece
We ought to enjoy who we are; satisfied.

Reconciled with one another

The family unit; children and parents ought to be reconciled because families make the nation.
The tribes ought to be reconciled with one another and stop harboring tribal prejudices
The political parties ought to be reconciled with one another for example; NRM and FDC
We ought to love one another. John 13:34-35
We ought to have the win-win mentality rather than the win-lose mentality.

Reconciled to God

In order to enjoy the peace of God, we must be at peace with God. Rom 5:1
God's love is accommodative. Eph 3:14-18
God demonstrated his love for us while we were still yet sinners, Christ died for us Rom 5:8,10
Jesus Christ was wounded to bring us healing and restoration, He became poor for us to be rich, He was disgraced for us to be clothed and sanctified, He became a thief for us to gain righteousness, He was put shamed for us to be dignified, He died for us to live, He went to hell and resurrected from the dead for us to gain eternal life.
Discussion guide and prayer items.
With examples from your life, family & work place: Are you living in peace with one another? Are you connected to the true source of reconciliation?
Identify and share areas within your life, family & Country that need to be reconciled.
Prayerfully seek God's guidance as you pray in the above areas of hostility, anger & disagreement that you have identified above.
Eriya Mutabazi
Home Cell/Pastoral Care Coordinator
Comments
comments