Text: 1 Timothy 5: 1-7
Raising children of faith honours the Lord and therefore, a parent who raises such children should be honoured (v.4). It is a good return on the family that raised a child of faith, a child that shows godliness. A widow, much as she faces difficulties in raising children as a single parent, she is honoured when she raises children of faith. These are children who honour God and are out to please Him at all costs (Gen.39:9).

Meditate on verse 4. What is God teaching you in this verse?

Father, in the name of Jesus Christ, help widows and widowers to raise children of faith. Amen.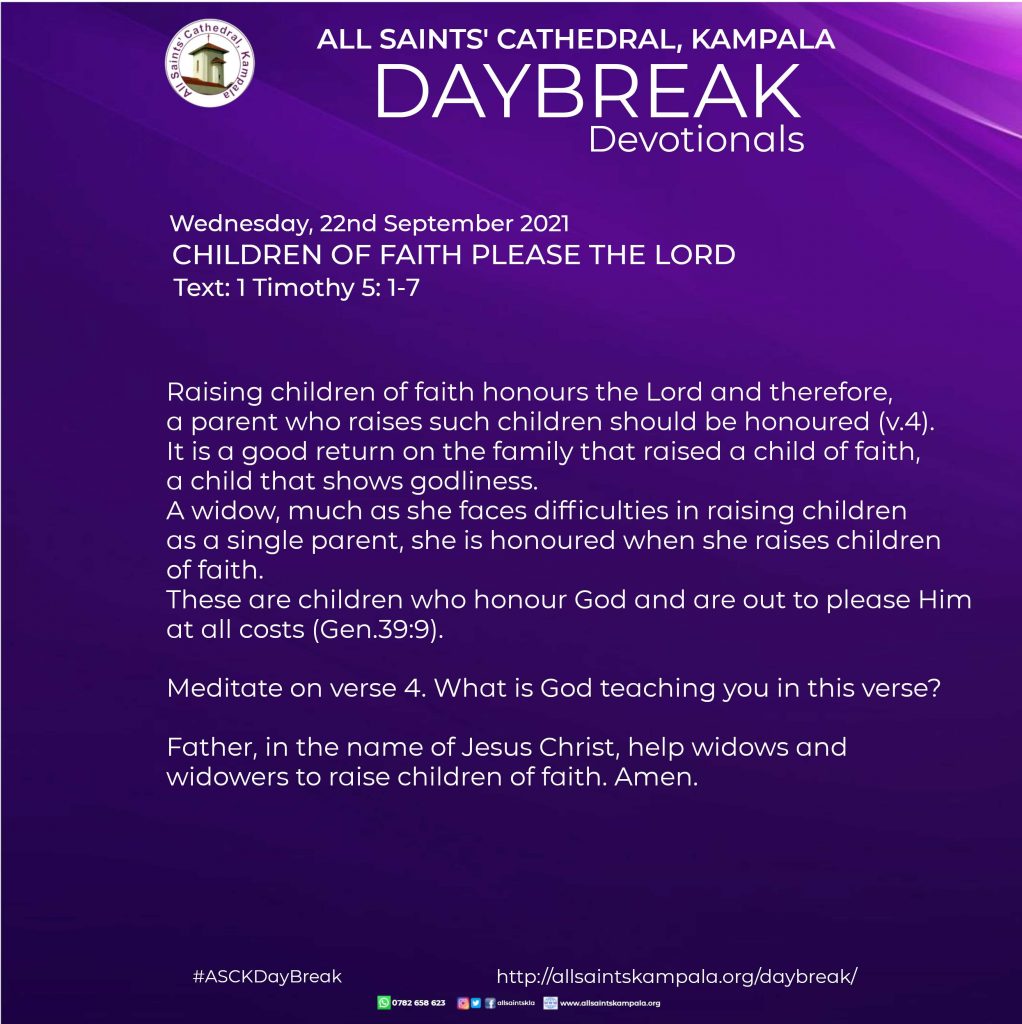 Comments
comments