Text: Proverbs 12:1-28
While anxiety in your heart weighs you down, the Word of God brings healing to it (v.25). Once you are glad, your body is relaxed and stress is taken away. A stress-free body promotes good health. A healthy body that embraces Christ produces wholeness.

Meditate on verse 25. What is God teaching you in this verse?
Father, in the name of Jesus Christ, may Your Word heal my body. Amen.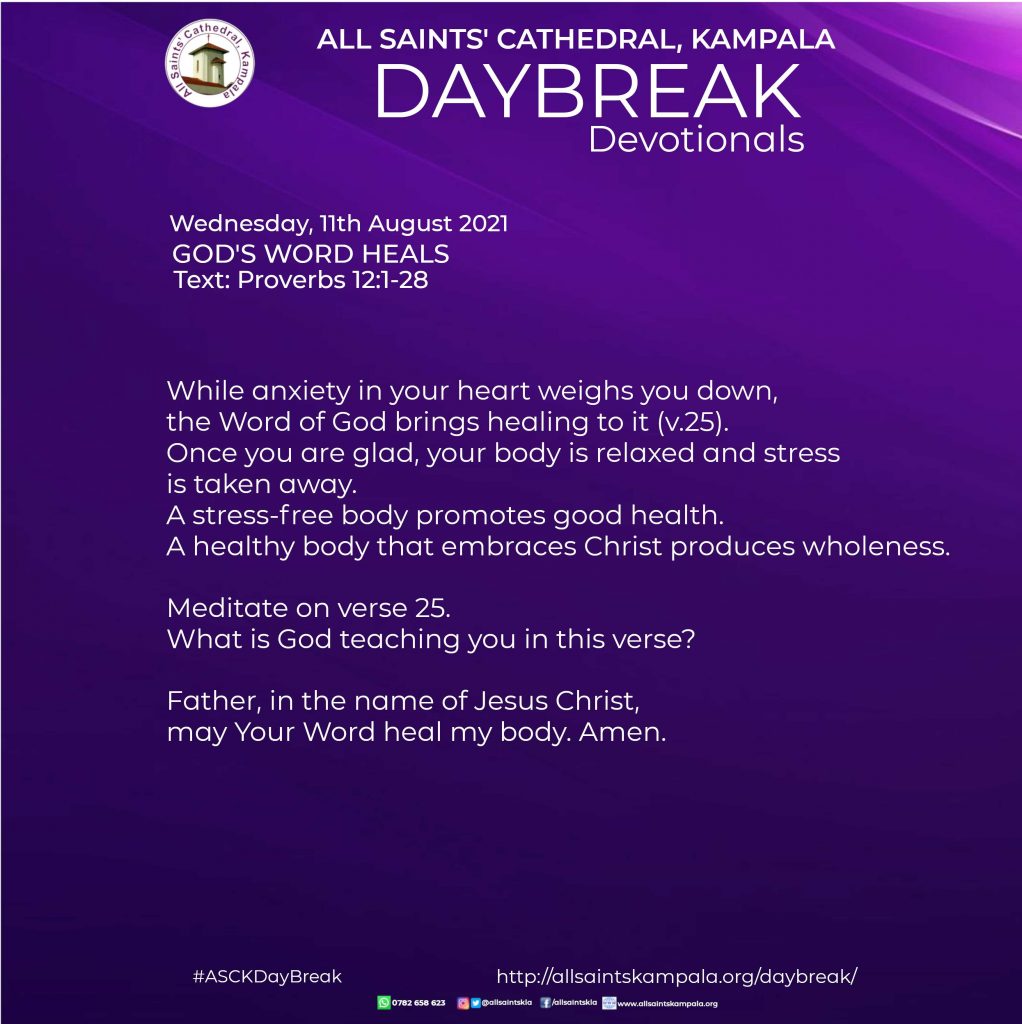 Comments
comments