Text: Isaiah 40:1-31
God gives energy to the faint, He renews the strength of those who wait on Him (vv.29-31). If you wait or linger in the Lord's presence, knowing that He will act, your energy is renewed and your health established. Once your mind is renewed, then your body is renewed as well and functions well. It is only in Christ that you become a new creation (2 Cor.5:17).

Meditate on verses 29-31. What is God teaching you in these verses?
Heavenly Father, in the name of Jesus Christ, renew and increase my strength to serve You untiringly. Amen.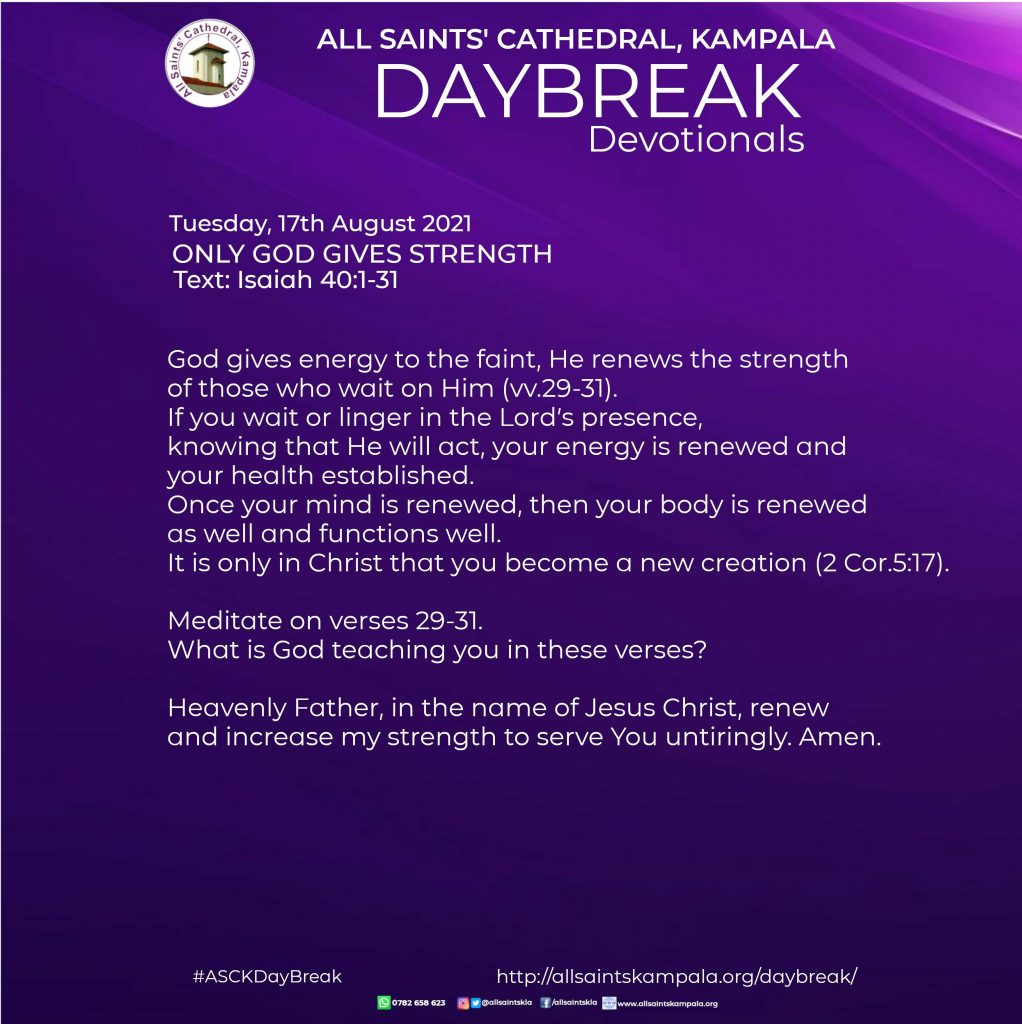 Comments
comments