Text: 3 John 1-15
It gives great joy to hear that one's children are walking in the truth (v.4).
Then you realize that your labour was not in vain. That God has honoured you by having children of faith. It takes labour, time, supervision, close watch and prayer to achieve this. Always take time to pray for your children! The Lord wants to see your dependence on Him for the children He has given you! On your own, nothing will change (John 15:5).

Meditate on verse 4. What is God teaching you in this verse?

Father, in the name of Jesus Christ, help us to teach our children how to walk in truth. Amen.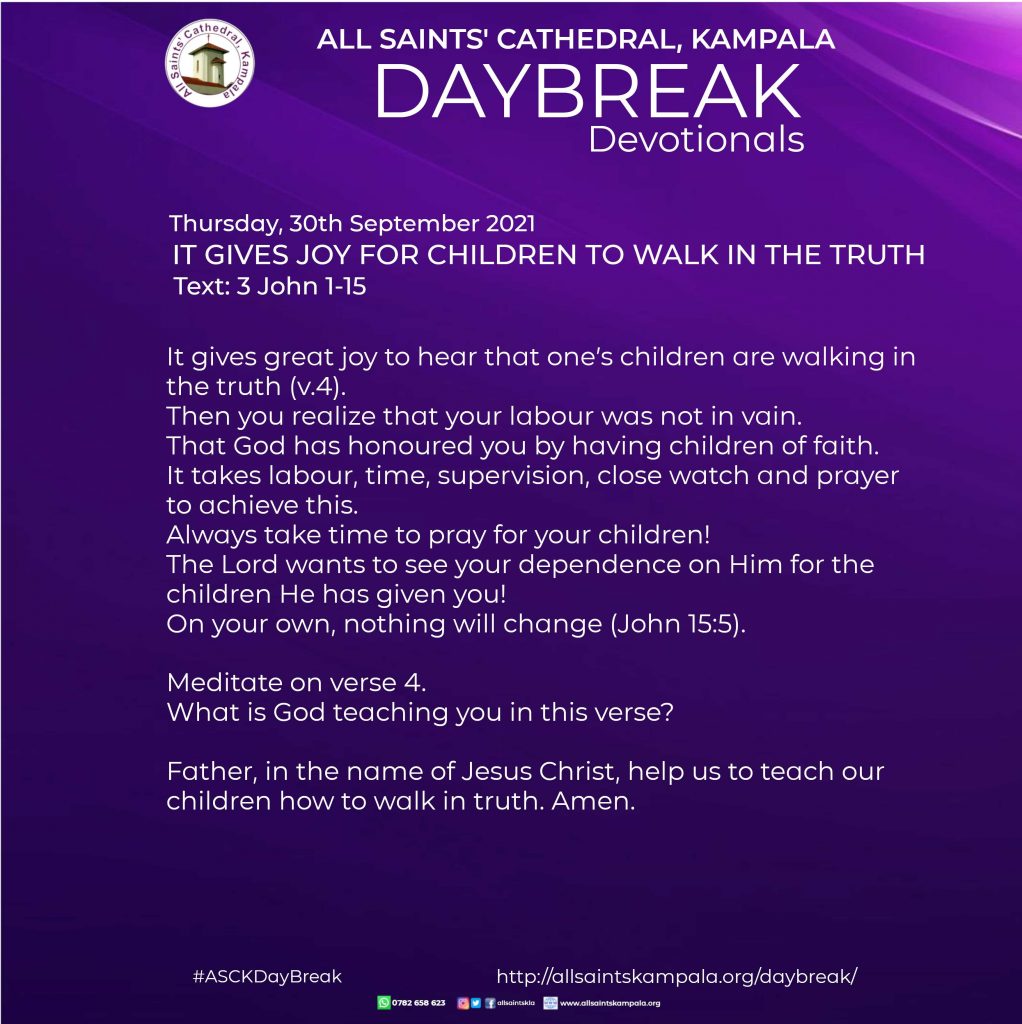 Comments
comments