Text: Mark 14:31-72
Peter had pledged to defend Jesus Christ to death (v.31). However, when Peter realised that he had fallen short of his vow to Jesus Christ, he broke down and cried (v.72). A leader should be sorrowful over sinful acts he does and repent. Some leaders do evil and behave as if they are
innocent. This is very sad. They need to repent, and God will forgive all their sins. Your sorrowfulness should bring repentance; otherwise, it has no value to you (Mat.27:5).

Meditate on verse 72. What is God teaching you in this verse?

Father, in the name of Jesus Christ, teach our leaders to repent of all the sins they have committed to You and Your people. Amen.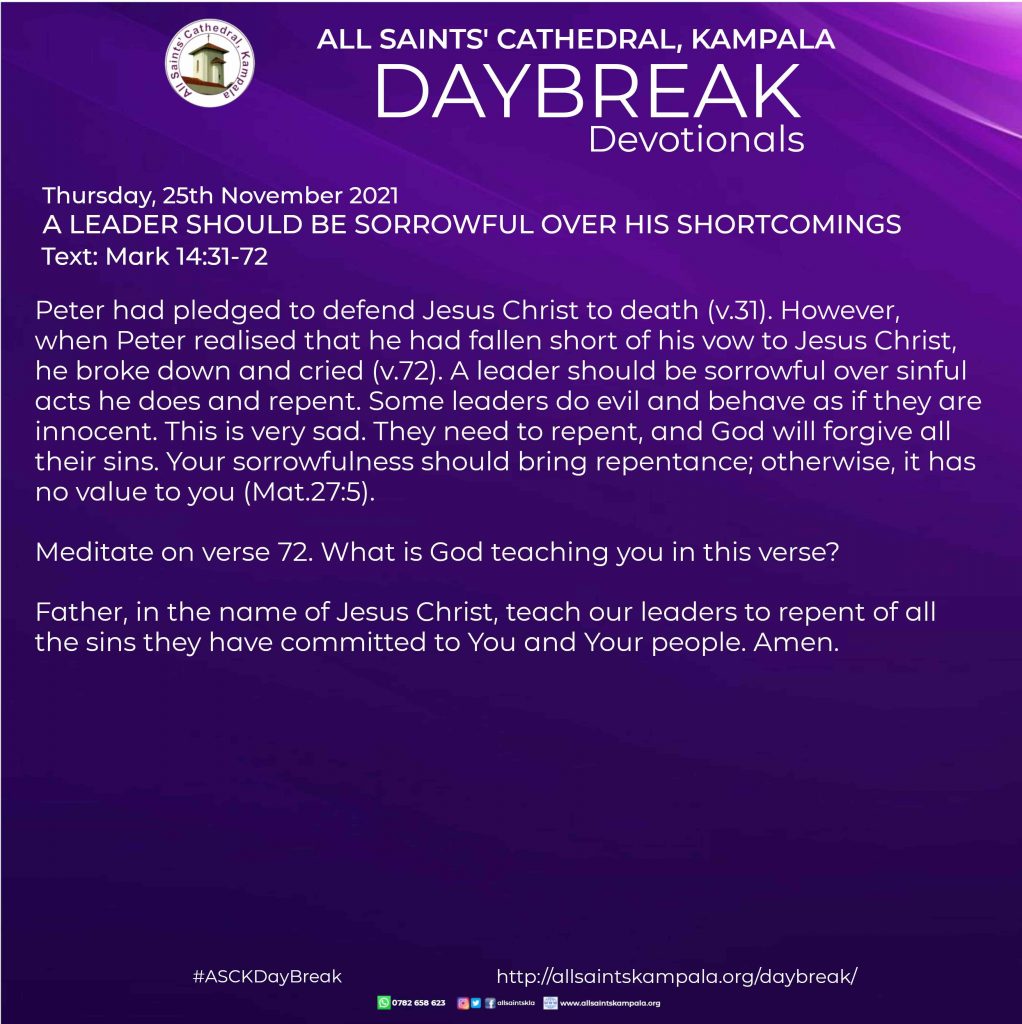 Comments
comments