Text: Psalm 147:1-20
Many things break our hearts; relationships, diseases, poverty and jobs. However, the Lord heals them all (v.3). He binds our wounds. We are wounded people and we yearn for healing. The healer is our God through His Son, Jesus Christ.
Meditate on verse 3. What is God teaching you in this verse?
My heavenly Father, in the name of Jesus Christ, heal our land of broken hearts and bind our wounds. Amen.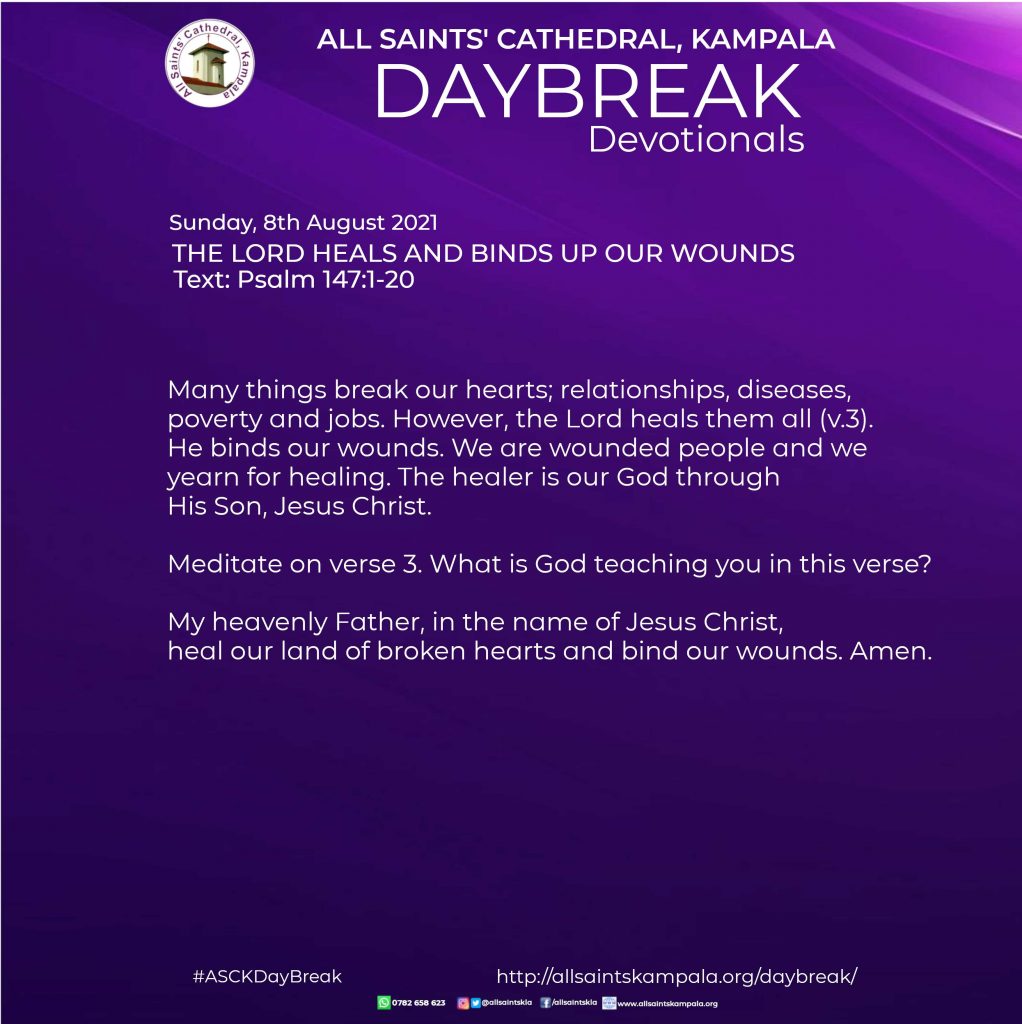 Comments
comments