Text: Proverbs 15: 1-20
The generation that will live by faith heed the reproof of their parents (v.5). A wise child who is to live by faith, shows a humble teachable attitude, correction and instruction. It is a wise generation that will eventually live by faith, focusing on God.
Meditate on verse 5. What is God teaching you in this verse?
Father, in the name of Jesus Christ, help our children to pay heed to the reproof of their parents. Amen.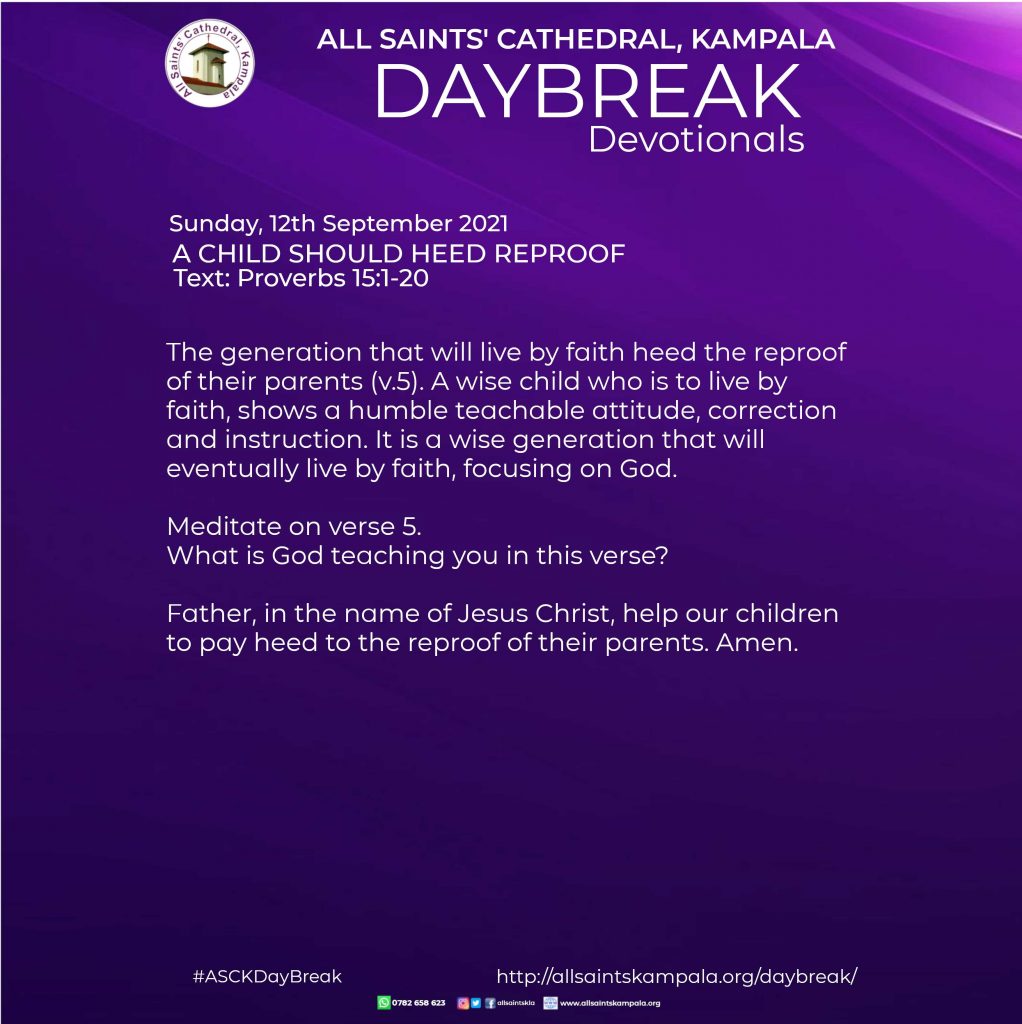 Comments
comments