Text: 1 Corinthians 10: 25-33
In all things that we do, we should keep the glory of God in view (v.31).
After knowing that our bodies were bought at a fee by God (1 Cor. 6:19-20), then we should feed it with foods that will keep it in good health.
Drink and eat the right amount; that will promote strength in your body.

Meditate on verse 31. How are you going to apply it to your life?

Father, in the name of Jesus Christ, help me to glorify You in all things that I do. Amen.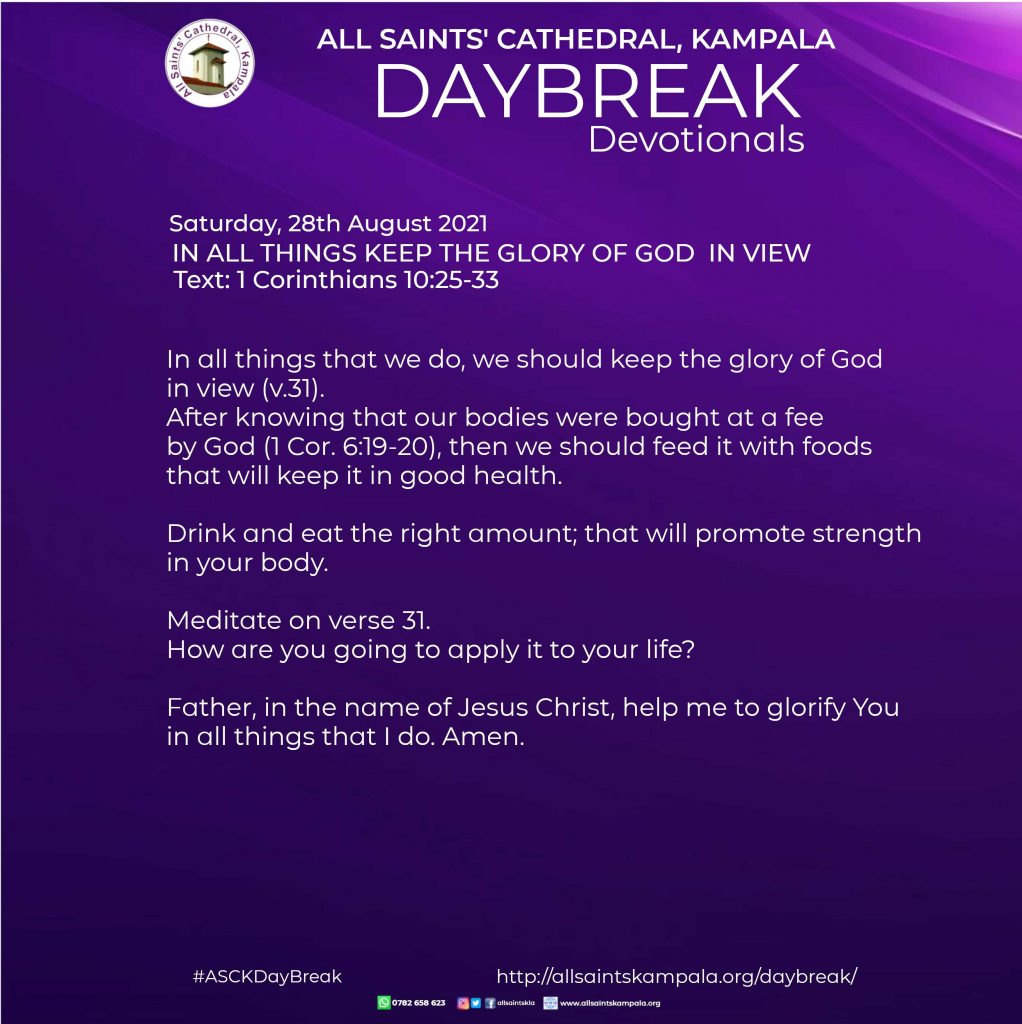 ---
Comments
comments