Text: Psalm 33:1-22
This Psalm does not directly talk about distress and anxiety, but it does teach us to trust in the LORD, Yahweh. The writer reminds us that Yahweh created everything simply by speaking things into existence (v.6), He controls the mighty waters (v.7), and He has ultimate control over nations (v.10). Therefore, kings are not saved by their great armies or horses (vv.16-17). Deliverance is found only in Yahweh. Of course, kings must still prepare for battle, as Prov.21:31 says, "The horse is made ready for the day of battle", but we must always keep in mind, "…the victory belongs to the LORD" (v.31b, ESV).

The enemies of Jesus Christ made their plans to kill Jesus, but God had the final word – resurrection. Victory belongs to the LORD. In the midst of whatever trial you are undergoing, God will bring you through it and out of it. When challenges come your way, then you must face them and deal with them as best as you can. But ultimately, the victory belongs to the LORD. If you could choose your helper, would it just be yourself and your own wisdom and strength, or someone else, or the One who created everything that exists. In the face of distress, you have every reason to be hopeful. You belong to Christ.

Meditate on verses 16-17. What is God teaching you in these verses?
Heavenly Father, in the name of Jesus Christ, help me to trust only You in all situations. Amen.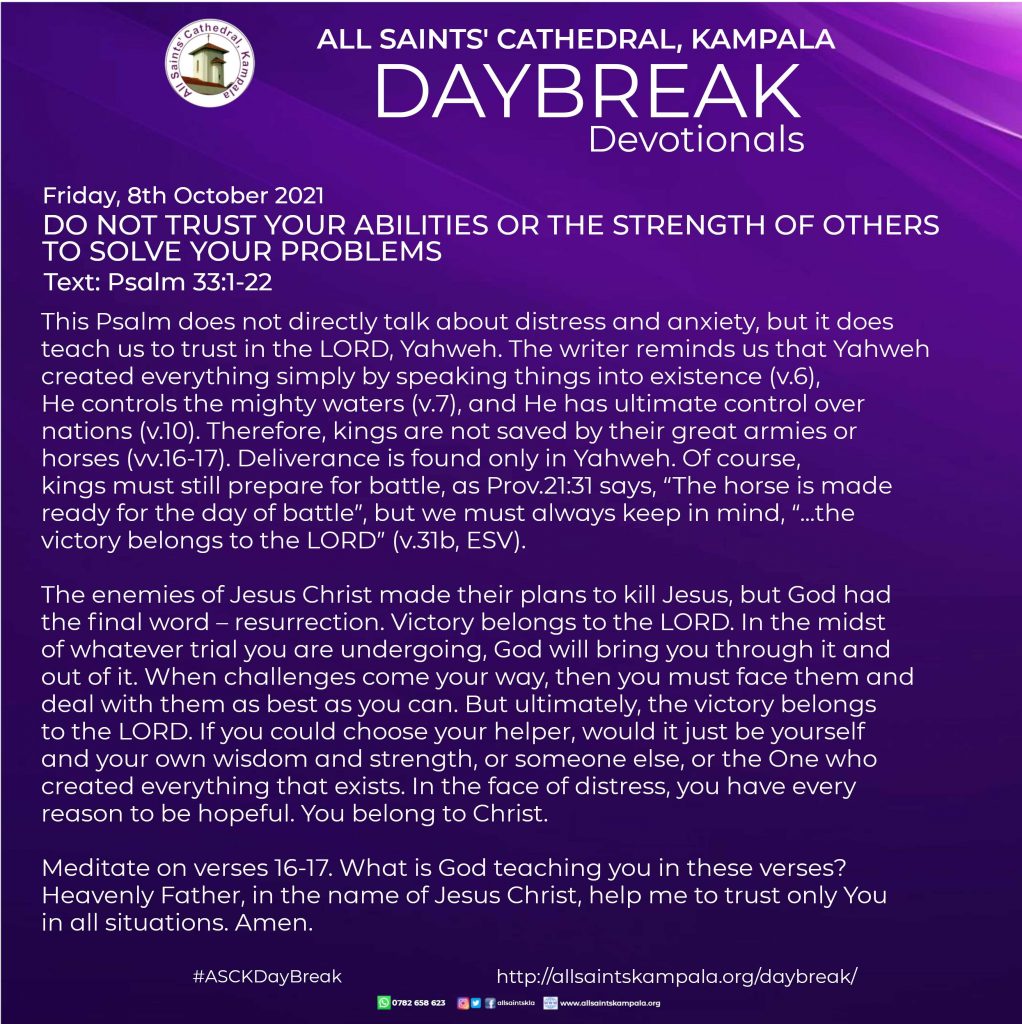 Comments
comments