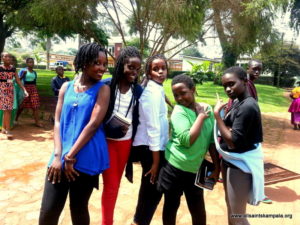 It has been a blessing to see God grow us as children Church from one level to another. Children have grown both physically and spiritually. Teachers (children leaders) have done their part preparing their lessons each week. Since the time these children came in till now. Children at all levels have learnt much about God ranging from trusting, obeying Him including loving and being kind to one another and to mention but a few. If you have interacted with these children, you will agree with me that spiritually they have at another level compared to a year
ago or when they first began.
However, some children are entering new territory in their teen years as they are Under-going, many changes both physically and mentally while teenager doesn't come with a specific training manual, God's word provides us with some encouraging messages. And the following are some of the scriptures which can be of help:
2 Timothy 3:16"All scriptures is God breathed and is useful for teaching, rebuking, correcting and training in righteousness"
This reminds us that we are not alone! As parents we have a valuable resource, God's Holy Word to help us to parent our teenagers. God's word is a great resource which helps us in training and guiding our children in righteous practices.
1 John 2: Ideas
"My Children, I write this to you so that you will not sin. But if anyone does sin, we have an advocate with the Father, Jesus Christ, the righteous One" Isn't it great that God loves us so much that He provided an advocate for us Jesus?
When we fail as parents we can take it right to Jesus who will forgive us our sin.
2 Corinthian 12:1
"But he said to me, "my grace is sufficient for you, for my power is made perfect in weakness. Therefore, I will boast all the more gladly about my weaknesses, so that Christ's power may rest on me".
As parents, we are probably not strangers to moments of weakness, God provides us with a retreat – a resting place – in our weakness.
Rev. Capt. Florence A. Tumwesigye
PRIEST IN CHARGE
CHILDREN'S MINISTRY
Comments
comments