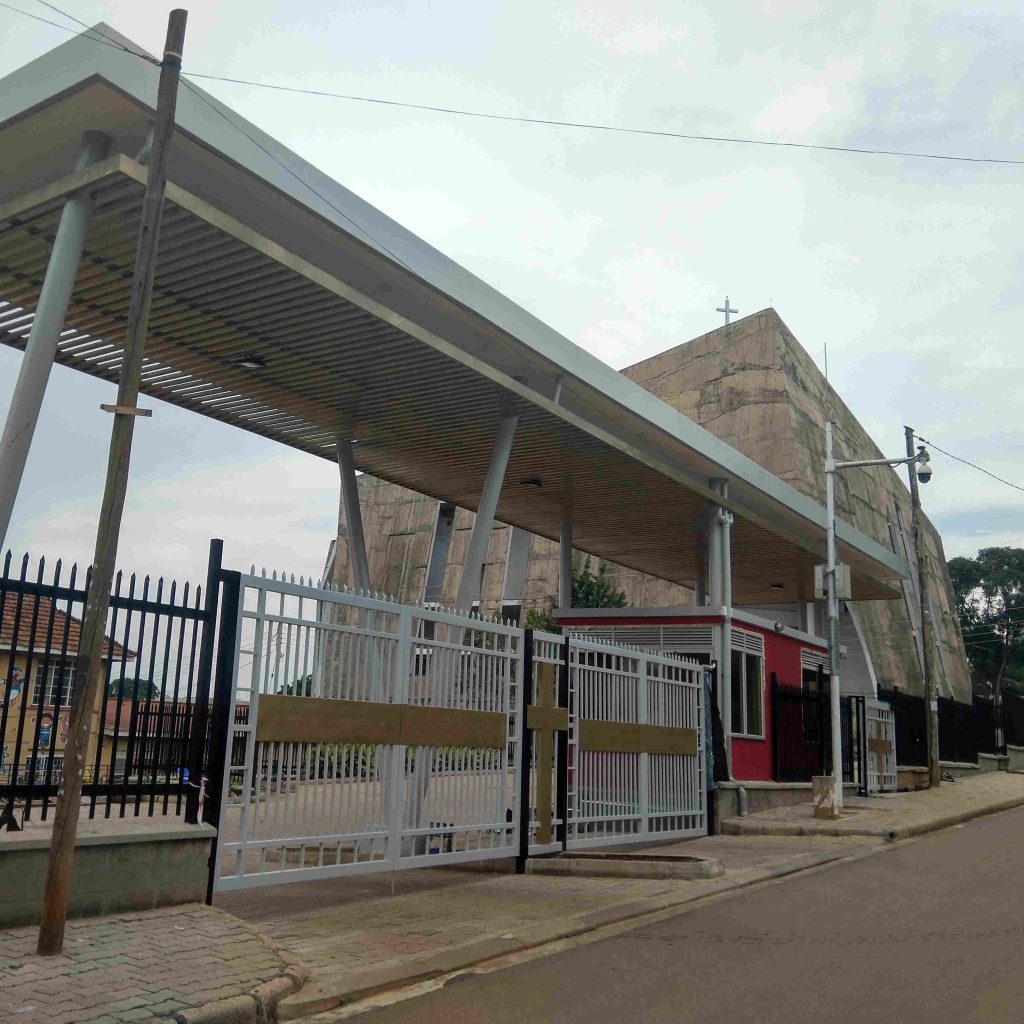 The ACP Team is grateful to God for His faithfulness for the Cathedral Building project. We continue to execute phase 3 through Transition Works in small lots, despite the continuing effect of the Covid-19 pandemic on construction and financial sectors. The site remains under restricted access.
It is our prayer that by the time the Diocesan 50th year celebrations are held in 2022, the pending interiors and Sanctuary building exteriors will be done to a level of the desired usable state of the new Cathedral. Furnishing and Equipment installations may be achieved at any time, as the Lord provides the resources. Brethren, the finishing line is near, do not despair. We encourage you to continue to: Pray, Participate, Provide and (mobilise) Partners for this great work as we honour God.

Financial Status
ACP Summary of collections for the week 1 st -7 th March 2022.

| 8am service | UGX. 4,902,700/= USD 100 |
| --- | --- |
| 10:00am service | UGX. 4,136,200/= KSH 100 |
| 12:00 Noon service | UGX. 1,447,500/= KSH 1,000 |
| Office/Walk in Collections | UGX. 6,162,300 |
| Total Collections | UGX. 16,648,700/= ; KSH 1,100; USD $ 100 |
Cash fixed for Selected Works – 1,837,242,966/=
Cash at hand- 679,500,311/=
B. Technical Status– For most of this year, we have done remedial works for
storm water drainage to resolve flooding challenges in the basement and roof over-flows disposal; external security camera installations; paving to enable occasional use for parking; and completed boundary fencing with Gates and access controls for security reasons.
The next site activities will include: Closures (Windows and Doors), Ceiling, Floor finishes, public Washrooms and plumbing/ drainage. For best value-for-money, we are minimizing temporary works and deliberately using all funds for permanent works.

Funds Mobilisation- ''Kola Wotula'' Ceiling Campaign 2022
The acoustic ceiling works will cost 1.2 Billion Uganda shillings.As we continue with Transitional works, we are targeting 1000 individuals/families/[parishioners to contribute 1.5 Million Uganda shillings between February, March and April 2022.
This can be done in phases by paying 500,000/= every month. Let us all be on board to expedite this activity as led by the Holy Spirit.This will enable us to raise 1.5 Billion Ug.Shs to have the ceiling works completed.We are counting on your usual support.

To contribute to the building of the Cathedral, you can deposit money directly
on our bank accounts (A/c Name: All saints Cathedral ACP Fund; 01273550356324 – DFCU; 0341186188- Absa Bank; KCB-All Saints Cathedral Kampala (ACP); A/c No: 2290717762) or through MTN Mobile money using the steps below:-
1. DIAL: 1654*4#
2. ENTER: MERCHANT CODE: ALLSAINTS.
3. ENTER: REFERENCE: YOUR NAME OR PHONE NO OR REASON
4. ENTER: AMOUNT
5. ENTER: PIN

You can also contribute through ACP office, cathedral accounts office, tent and the purple bag.

Thank you and Be blessed. ACP TEAM
Comments
comments