Merry Christmas and We wish you a happy and a fruitful 2017!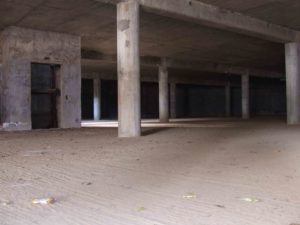 We are remaining with 68 days to begin construction of Phase 2 of the new Sanctuary. The ACP Team extends gratitude and blessings for all the contributions, prayers and desire to raise the sanctuary of God. Phase 2 for our new Cathedral is truly unfolding. Continue to give to the work of God for the glory of His name and keep praying. We bless God for his provision this year as he has enabled us to raise more than UGX 2 billion for Phase 2.
The collections for last week banked amounted to UGX 42,815,700 and USD 711.
Total collections so far amounts to UGX 2,044,431,477. (Note: UGX 1,610,000,00 was invested in Treasury Bills and Fixed deposits). Earnings from prior fixed deposits amount
to UGX 28,935,890.
To contribute to the building of the Cathedral, you can deposit money directly on our bank accounts using the details below:
Account Name: All Saints Cathedral ACP Fund
Bank: DFCU; Account numbers: 01273550356324 (UGX) and 02073573433218 (USD)
Bank: Barclays; Account number: 0341186188 (UGX)
You can also contribute to the building of the cathedral using mobile money. Below are the
steps to follow while paying using mobile money.
MTN Mobile Money Payment Procedure
Step 1: Dial *165#; Step 2: Select 4. Payments;
Step 2b: Enter 00 for Next; Step 3: Select 13. Goods and Services;
Step 4: Enter Merchant Code i.e. ALL SAINTS ;
Step 5: Enter Reference preferably your phone number ;
Step 6: Enter amount to be sent
Step 7: Enter your Mobile Money PIN
Thank you (ACP- TEAM)
Comments
comments