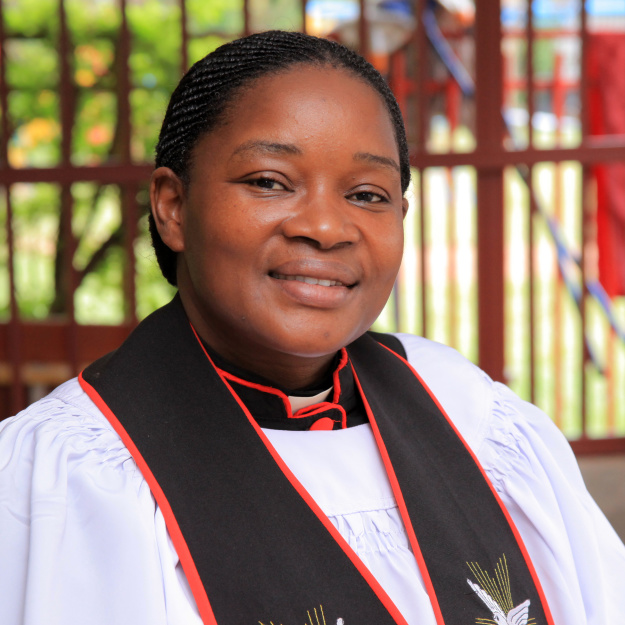 Dear Brethren,
I bring you Christian greetings from All Saints' Cathedral, Kampala (ASCK) at this time when both the Church and society are going through a hitherto unknown public health crisis causing unprecedented challenges at all levels of our existence as people in society.
In the month of March 2020 the government issued guidelines that gave guidance on what we should do to curb the spread of the COVID-19 infections within our country. Also the church, led by Archbishop guided us in combatting the spread of this pandemic. More so, the government moved a step further to put in place lockdown strategies curtailing the freedoms of movement and association, which as we are all aware in one way or the other have helped us. We were also asked to stay and where possible work from home and avoid crowded places, which includes church gatherings. Despite all these encumbrances, we are victors in Christ Jesus.
It is in times like these that church's witness expressed through provision of loving, caring service is expected to come-alive in a very special way. We therefore must find ways in which we can continue to bear witness to the love of God for all creation in the midst of our current debilitating circumstances.
I write to encourage you not to allow the circumstances brought about by COVID 19 to define you, but rather continue to focus on Jesus Christ to strengthen you through the challenges you face. Indeed, the omnipresent God is not limited to space (building) but is everywhere and in all circumstances, we are called to keep hoping, worshiping and praying to the omnipotent.
We heartily thank you for your generous and continued support you have rendered to the ministry of God. You have sent your tithe, offertory, ACP, thanksgiving and more. May God richly bless you.
In the same spirit, we stand in solidarity with you all whose families have tested positive of the COVID-19. We pray for God's love, mercy and healing upon all who have been infected. Our hope and faith is not moved as we face this devastating virus. May we all remain faithful in prayer that God through Christ our Lord delivers us all from this pandemic.
We also remember all those who have lost their dear ones during this period. We are distressed by the situation that we can't physically mourn with you but be assured of our prayers and love. May the good lord comfort you!
Note: Bravo to allthose that have consistently followed our programmes on facebook, youtube, family TV, NTV and Namirembe FM. I wish to share with you our schedule as of 01st September 2020.
Monday, Tuesday and Thursday – Prayer meetings from 6pm to 7:30pm.
Wednesday – Midweek service at 5:45pm to 6:45pm.
Friday – Ministry fellowships e.g. MU and FU, young marrieds, young overcomers and others.
Saturday and Sunday we shall have meetings with different cell groups.
Lunch hours are to continue every day from Monday to Friday 1pm to 2pm on our social media platforms. We also encourage you to log in for Morning Glory every Tuesday at 6:45am to 7:45am.
For more information, Please contact us on +256 782 658 623 or email us on info@allsaintskampala.org
I close with the words of Apostle Paul who for a time like this would say: "Not only so, but we also glory in our sufferings, because we know that suffering produces perseverance; perseverance, character; and character, hope. And hope does not put us to shame, because God's love has been poured out into our hearts through the Holy Spirit, who has been given to us"(Romans 5:3-5).
Exceedingly beloved – our prayers are with you during this difficult time, may the God of grace and God of truth grant you all wisdom and strength you need for this time.
Yours in Christ service,
The Very Rev Canon Dr. Rebecca Nyegenye
Provost.

Comments
comments